Groom Stops the Wedding, The Reason Will Melt Our Hearts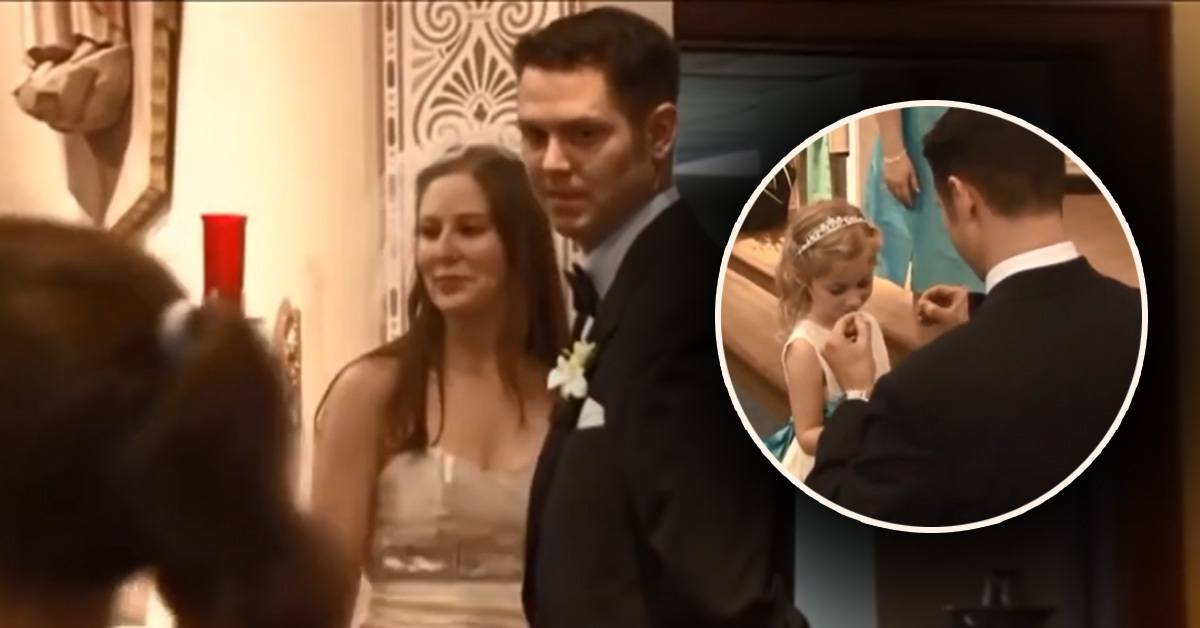 Who doesn't love weddings? A wedding is not just any party; it is a special day and way of celebrating love and eternal promise. Most couples plan that day to the smallest detail. And some people want to give a personal touch to that day.
But sometimes we cannot plan everything. We have one question for brides-to-be and former brides – what would you say or do if during your special day and wedding ceremony your groom says "Stop" and steps down out of the apse?
Well, probably most of you will be shocked, worried and startled, right? To spice up things, imagine you are a mother, and the groom will be not only your loving husband but also a stepfather to your precious child.
This scenario actually happened to one bride on her wedding day, and her reaction tells everything. The groom didn't clear his idea to anyone. We have all heard many stories of people who get cold feet and back out of their wedding at the very last minute.
But this is no such story, and this move of the groom actually made the wedding more romantic and filled the whole room with love.
As a matter of fact, even the priest got worried and said "Oh, no!" and then when he realized what was going on he said, "Oh, do what you want." The priest said this because the intentions of the groom were now clear.
In the ceremony, he involved the flower girl and the daughter of his future wife, Marissa. In a blended family ceremony, children witness the marriages of their parents.
In fact, when two people who already have children come together in order to get married, it is actually two families that are being joined. And this is more complicated and specific than just to people getting married.
Sure, the children will be happy to be part of the wedding day and this day is also important in their life as well.
But, what if the kids involved are young, or if the couple decided to have a traditional ceremony which has a strict order of things? Well, in that case, someone needs to flip the script and plan a surprise.
Watch the video below, and see how this groom surprised his soon to be a wife and his stepdaughter-to-be and made everyone cry.
This is a wedding speech that no one will forget!