This Cinema Is Offering Double Beds for An Experience Like Never Before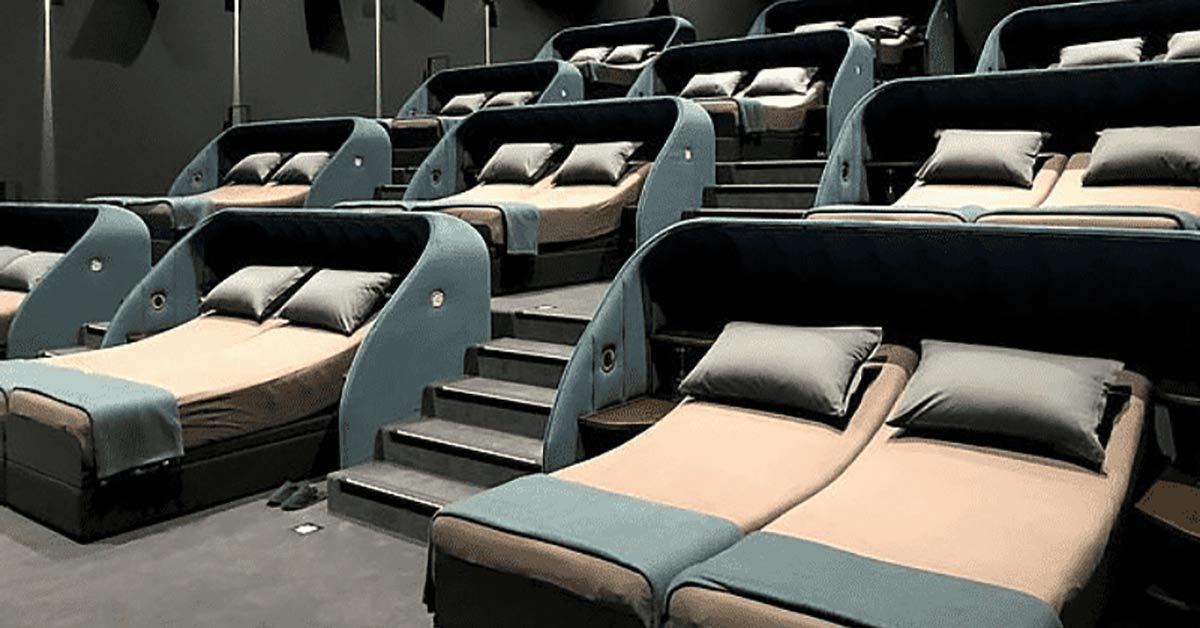 Nothing beats a night in the cinema with some hot popcorns and a cold drink. But moviegoers have to admit that the only thing they hate are the reclining seats. But things are changing, there is one movie theater in Switzerland which offers double beds.
And that makes the experience even better.
Who doesn't like the idea of watching a film in a cozy and comfortable bed, right? The person who created this believes that it will attract people that binge-watch serials on Amazon Prime and Netflix.
One crucial aspect of this project is the hygiene and it follows the highest standards.
The famous VIP Bedroom opened inside the Cinema Pathe located in the Swiss municipality of Spreitenback which is near the Swiss-German border. Nowadays, going to the movies is a popular thing and the project will surely work.
The CEO of Pathe Switzerland, Vebabzui Di Bacco talked on this topic. He talked about the hygiene, saying that the sheets of the beds will be changed after every single movie. So, people don't have to worry about that.
This design passed its tests abroad.
Those people who will visit this special cinema will be able to pick one of the 11 double beds found in the VIP Bedroom screen. All beds have headrests, and people will be able to adjust them as they prefer electronically.
The tickets for such special experience are $48.65, and in this price, there is included drink and food. For those who don't like to eat or drink, the price is $19.36, these are the regular tickets.
The VIP area of the Cinema Pathe has around 350 capacity Imax cinema and also a theater with double and single sofas.
Sadly, this project and the one-of-a-kind experience was hit with criticism, as people warned about diseases and bed bugs. However, the inventor is satisfied with the testing and the results.
And so are the moviegoers. Who wouldn't like a night out like this one?
Sources: