A Christmas-Themed Puzzle! See The Panda?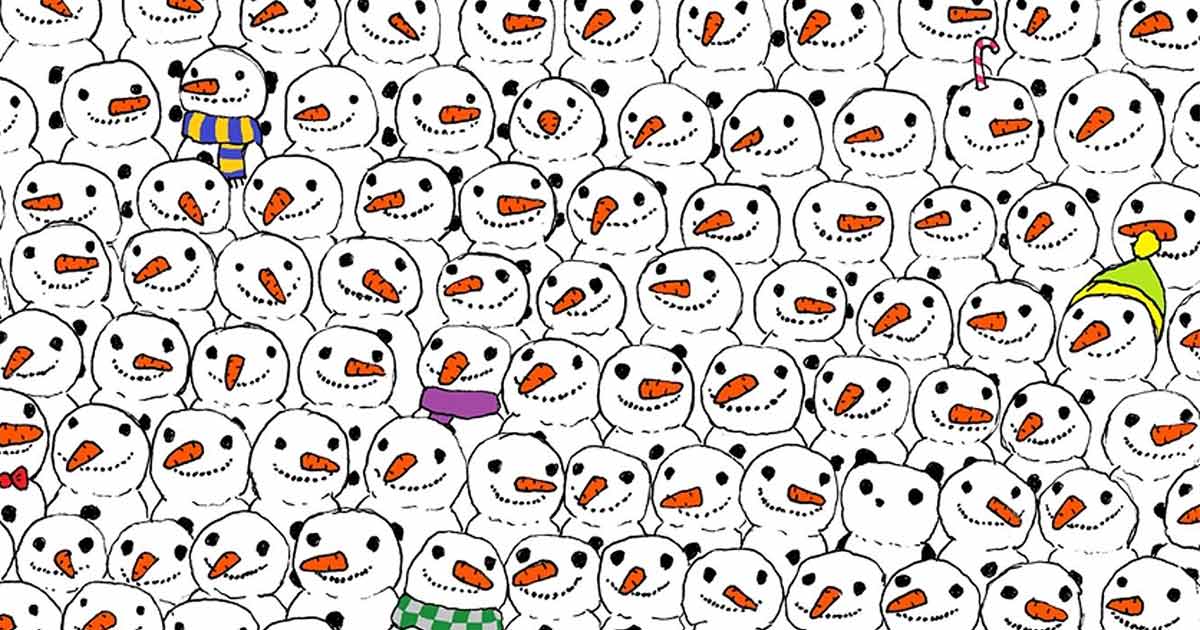 The illustration went viral after leaving everyone confused. Gregerly Dudas is a Hungarian artist who made the drawing with a Christmas theme and shared it on his profile.
Gregerly informed his followers that among the numerous Christmassy snowmen there is a panda. He asked them if they were able to see it. Thousands of people were driven crazy because of the illustration, and although it seems like an easy task,  it is not.
So, what would be your answer to the question "Can you see the panda?" Can you give an honest answer? This creation of Dudas got him more than 40,000 likes and 100,000 shares just after several days of its publishing.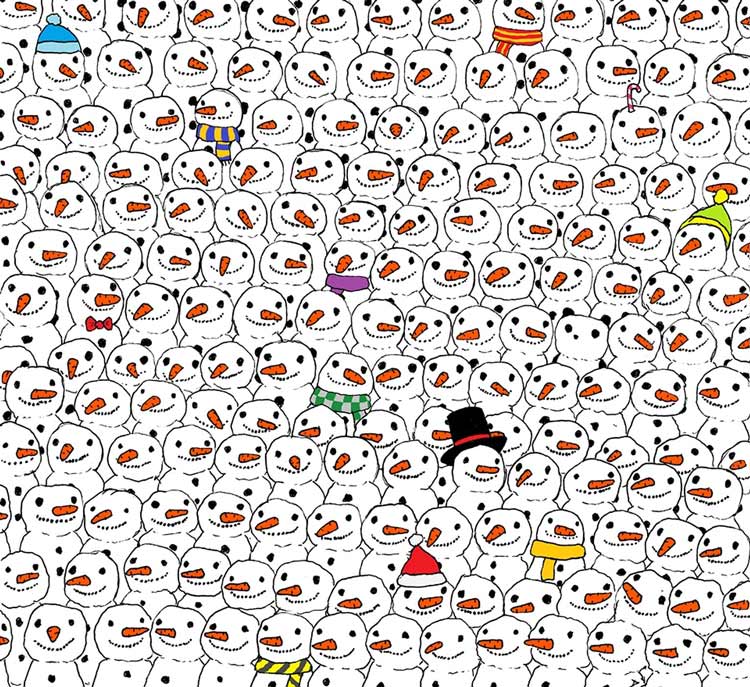 It is interesting that most of the people could not see the panda, and some of them were even wondering if the panda was there at all. There were comments by Gary Pearsall and Darren foxes saying that they could not find the panda.
But, there were people who say that was able to spot the panda just in a few seconds after seeing the picture. This illustration is definitely the most famous Christmas-themed puzzle, as well as the most irritating.
After this illustration went viral, Gregerly published a few more images, asking people to spot the cat. And, there were, even more, illustrations that required people to find many other animals.
Do you remember the classic cartoon "Where's Waldo?" Well, if you were a fan, you will love this work. Once, Gregerly Dudas said that he was amazed at the popularity of his illustration with the panda.
Even though he could not believe it, he was extremely happy to know that many people liked his work. Besides not being a professional, he loves this and does it as a hobby. Dudas should be very proud of people loving his work.
If you liked this illustration, share it with your friends and check out if they can find the panda.