Company Uses Ashes Of Beloved Pets to Make Glass Replica Paws As a Memorial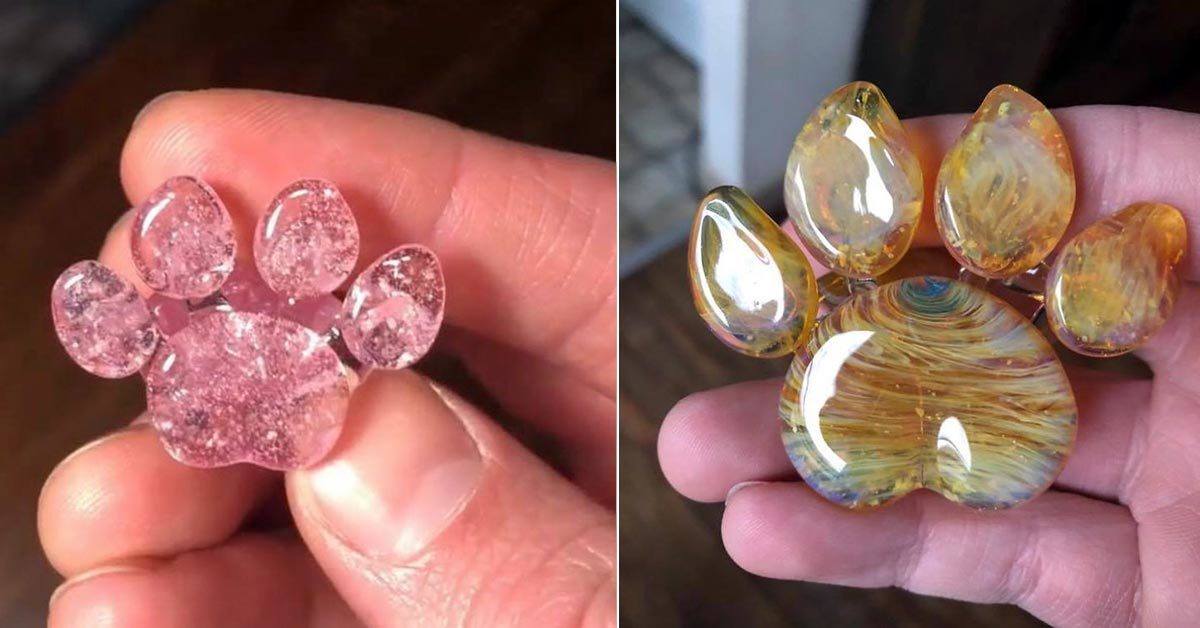 Every pet owner knows that losing a pet is one of the hardest things they can imagine. Pets are our friends, often the best ones, and part of the family. But, when they pass away, we are only left with the pain and memories.
Luckily, Davenport Memorial Glass offers us a chance to carry a piece of our beloved pet's ashes everywhere we go. They came up with a brilliant idea to use a pet's ashes to create wonderful memorial pieces for the pet owner.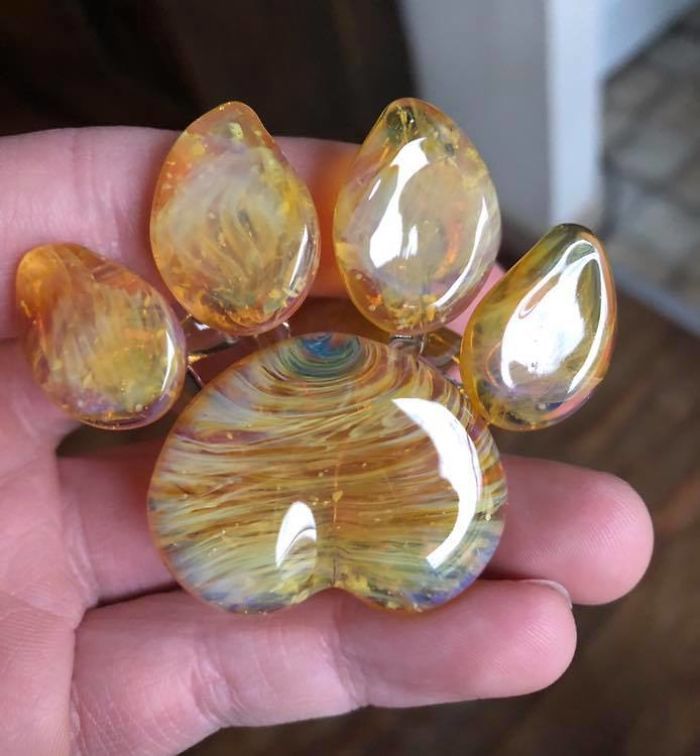 Their goal is to help pet owners go through the grieving process a bit easier knowing that a piece of their pet is always close to them. But, they also want to help them revive their memory and make it last for life.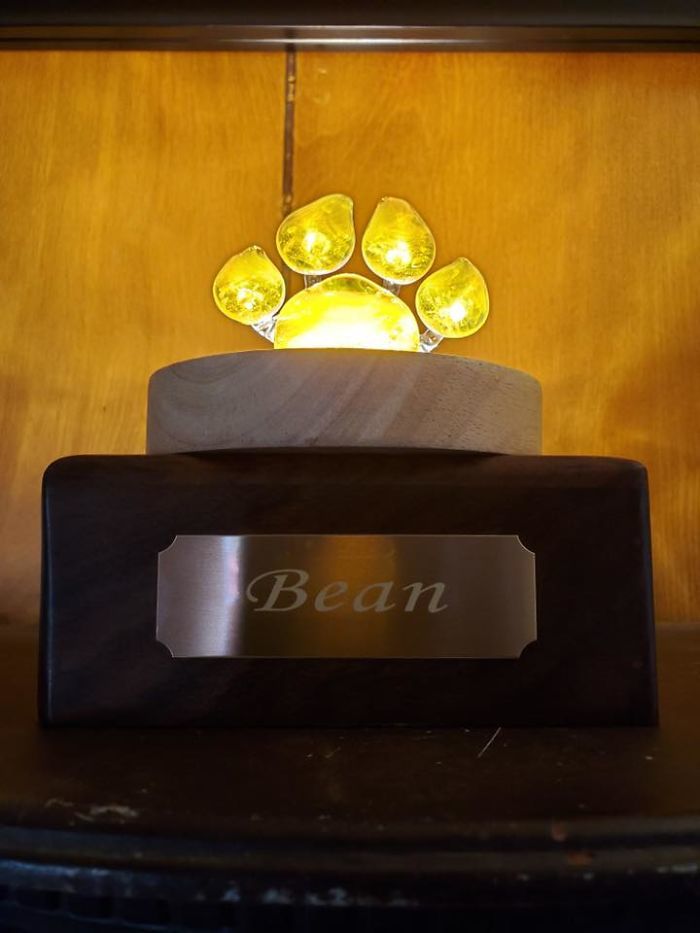 A lot of pet owners bury their pets, so there are pet cemeteries. On the other hand, some cremate them. In areas without a pet cemetery, this would be a great option.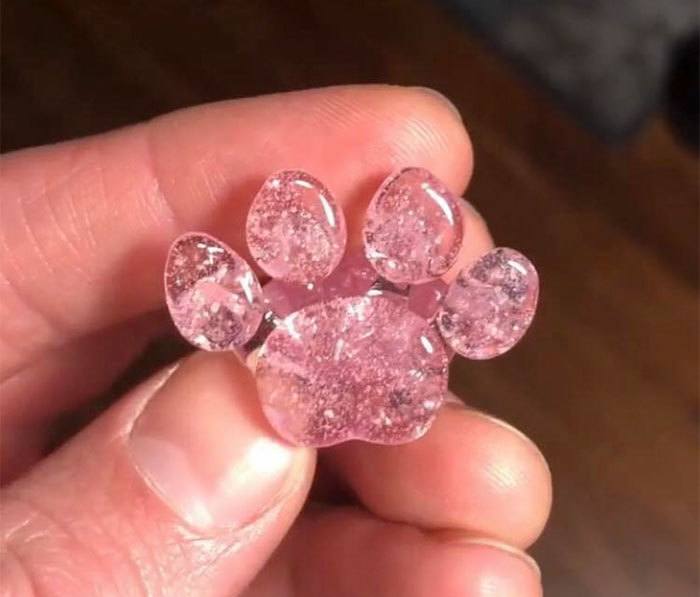 The company needs only one tablespoon of ashes to make a beautiful memorial piece, and you can send the ashes of your pet by post.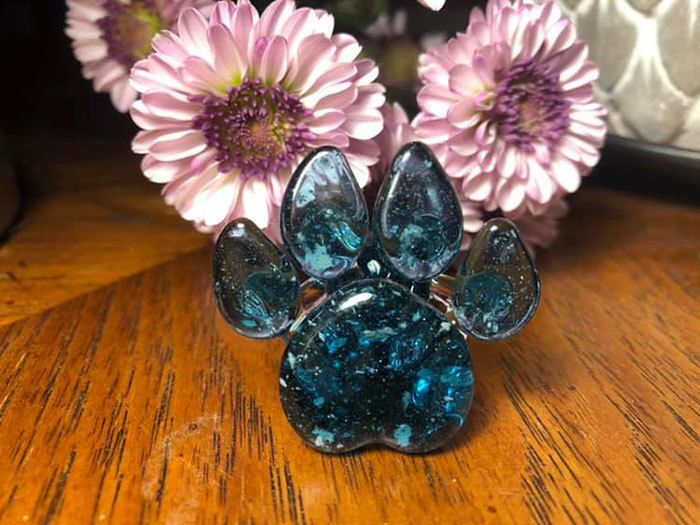 There's the option of a paw-imprint pendant like the one shown in the image here.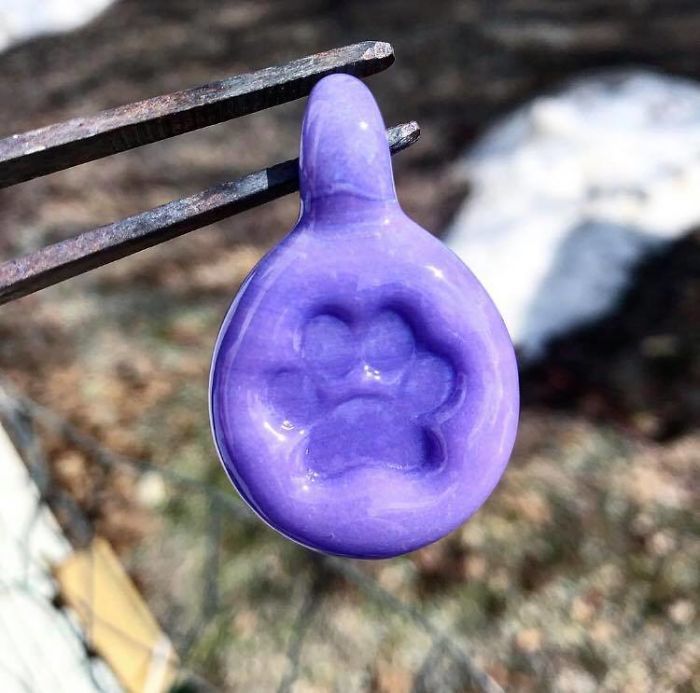 Davenport uses modern methods and classic techniques to make these beautiful, heart-warming piece of memories.
Source Moon-Child