I Never Imagined That Toothpaste Could Do So Many Things – 20 Amazing Uses!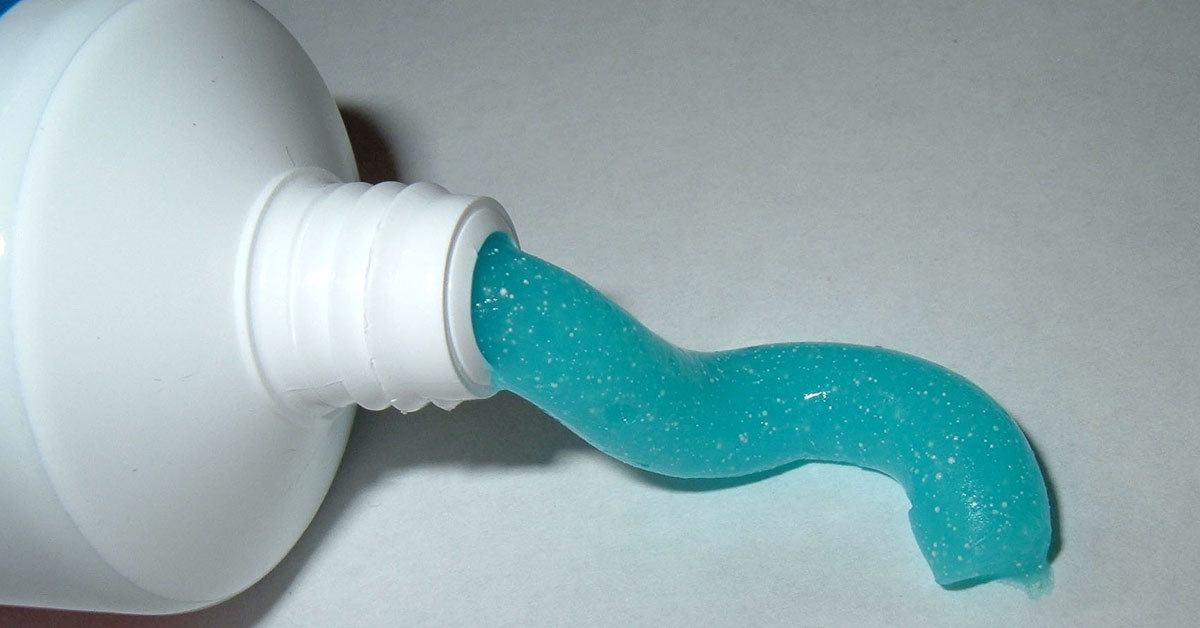 People should know that brushing one's teeth is certainly not the only thing they can use toothpaste for. As a matter of fact, toothpaste has different useful purposes, and here people will learn about its best 20 uses.
Below we will talk about some handy uses with toothpaste. The common ingredient can be in service of our household and beauty.
#1 Stains on Tables
Use toothpaste to clean stains on the table with glasses or cups.
#2 Aviator Goggles
You can use your toothpaste to clean the goggles. All you need to do is put a thin layer on the goggles in order to prevent fogging.
#3 Remove Dye Stains on Towels
As you probably know, the dye can color the towels, and it doesn't look nice. You can remove these stains with toothpaste.
#4 Clean Your Snickers
You should know that you can use toothpaste on the plastic and dirty parts of the snickers. All you need to do is apply toothpaste and rub it with a sponge, then just wash them with water.
#5 Helps Remove Ink Stains on Shirts
Everyone hates when there is an ink stain on our favorite shirt. When this happens, don't panic instead take some toothpaste.
Apply a small amount of toothpaste to the shirt and let it stay for one day. The next day just washes the shirt like you usually do.
#6 Toothpaste Combats Pimples
In the case of pimples, use toothpaste. Just apply it to your pimples and let it stay for a while.
#7 Clean Your Phone with a Small Amount of Toothpaste
It is said that toothpaste can help you clean your smartphone. However, you should be very careful with this.
#8 Use Toothpaste to Clean Your Carpet
Put toothpaste on the carpet and use a sponge to clean it.
#9 Toothpaste As a Hand Wash
You should know that you can use toothpaste as a hand wash to clean your dirty hands.
#10 Fix Your DVD or CD
In case your favorite CD or DVD skips, all you need to do is rub a small amount of toothpaste onto the scratches.
#11 Use Toothpaste to Remove the Dirt From Your Car Headlights
You should know that even the headlights need cleaning as well. Toothpaste is the ideal thing for them. Just put toothpaste on a sponge and use it to rub the headlights. This is an easy way to remove the dirt.
#12 Use It to Hang Posters
Believe it or not, you can use toothpaste as glue. Put a small amount in each corner, and that is it. Later you can take the poster down without damaging your wall.
#13 Use Toothpaste to Remove Car Scratches
Add toothpaste on a soft cloth and rub the car scratches. Next, with a clean cloth wipe off.
#14 Use Toothpaste In Case of Insect Bites
Put toothpaste on your bite area in order to reduce any redness or itching.
#15 Clean the Thermos
The thermos can sometimes smell really bad; here toothpaste comes to the rescue. All you need to do is fill the thermos with hot water and add toothpaste to it. Make sure to shake well.
Next, just wash it with cold water.
#16 Whiten Keys to Your Piano
Use toothpaste to whiten the keys on a piano. You will have perfect white keys.
#17 Enamel Stains
You can clean these stains with the help of toothpaste.
#18 Clean Your Footwear
Believe it or not, you can clean your footwear with toothpaste. The best thing about it is that your shoes will smell fresh and be clean at the same time.
#19 Use Toothpaste to Clean the Iron
Clean your iron with toothpaste, and it will look good as new.
#20 Use Toothpaste for Your Silver Polish
Silver-cleaning products can be expensive, but we have been told that these products are the only thing that can save your blotchy and dirty silver.
But you should know that you can use toothpaste for this as well. All you need to do is rub a small amount of silver to restore the shine on your silver.
Conclusion
These are the best 20 uses of toothpaste. The great thing about toothpaste is that is an all-purpose and toxin-free product. What do you use toothpaste for? Did you know about these uses?
women who have purchased best sex doll?
diamond art kits now in sale with free shipping worldwide, includes everything you need to get started.