6 Things Men Look for in a Woman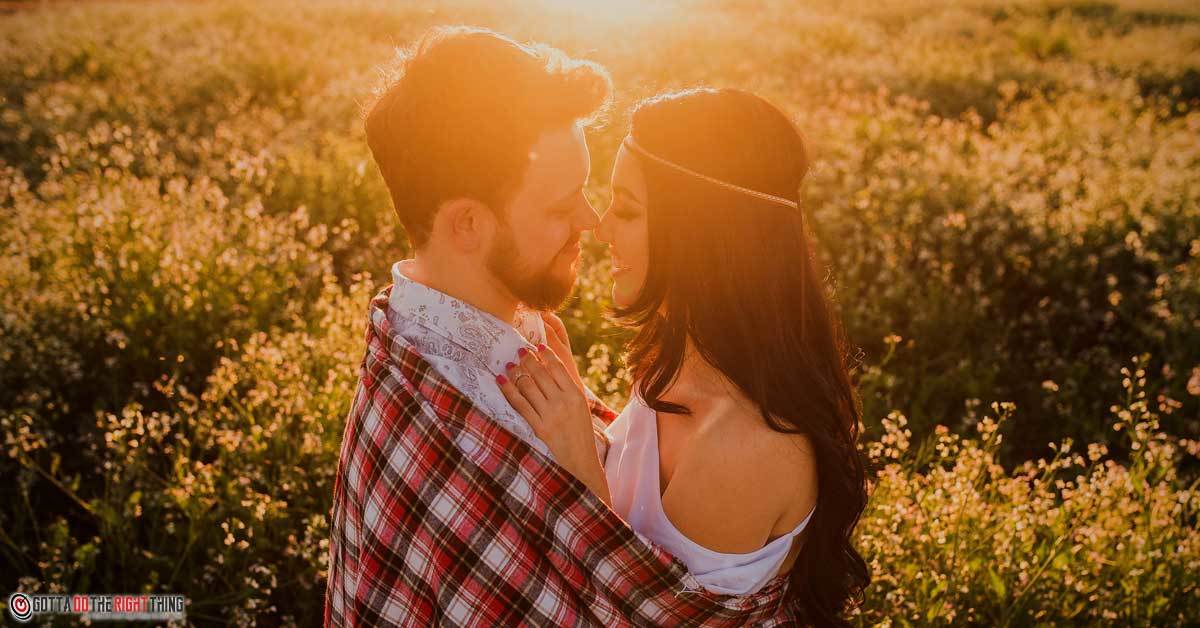 For some men, finding the right woman is the most important thing. Staying committed to ''The One'' is probably the most important decision to make. After all, the one who a man will decide to stay with will be the mother of his children. (1)
Someone who can pick him up and help him when he is feeling down. The right woman can make him a better man. But, what does the right woman look like? For quite some time, women have been claiming that men want a ''trophy wife''. (2)
Someone who will simply look good. But, that is not true for every man out there. In fact, for most men, there is much that goes into deciding with who they are going to spend their life. So, what are men looking for in a woman?
Here is something that can help you out.
1. Character
Looks are not all that matter. It is important to know who you are. Of course, there are plenty of beautiful women, but their terrible personalities will be a turnoff for most men. This may sound harsh, but it is true.
In fact, men are attracted to genuine and real women.  Let's say you are out with the girls, and with them, you act as you would normally do. But, whenever you are on a date with a guy, you try your hardest to impress him.
So, you end up faking your own personality. Well, men will respect you more if you act normally around them. So, don't be hesitant to show your true colors. Also, men love women who have a good sense of humor and don't take life too seriously.
You don't have to do your hair and makeup every day. Some men are completely ok with that. So, wear sweatpants, tie your hair, and chill. This is when you are the prettiest. Men also like when you get dressed up and feel gorgeous, it is ok to do it from time to time.
But, not all the time. After all, men like it when women are comfortable in their own bodies and show their real selves.
2. Respect
The way you present yourself says a lot about you, especially on social media. It may sound harsh, but men don't like women who are ''everywhere'' and going out with everyone. Of course, some men are attracted to the popular girl, but most men aren't.
If you want a man to respect you, you have to respect yourself first. In fact, men prefer women whose life is more ''low-key''. This makes her more intriguing. In other words, most men are not attracted to women who spend their weekends getting drunk with friends.
The less you know about someone, the more interesting that person becomes. It makes you want to learn more about them.
3. Affection
Men like to feel loved. They want you to kiss and hug them. They want you to ask them how their day was. This makes them feel wanted. In the end, it makes your relationship stronger. Also, the man will feel more comfortable around you.
4. Intelligence
There is more to life than the latest designer shoes, handbags, or clothes. Men like to have someone to who they can talk. Someone who can start stimulating conversations that will keep things interesting. In other words, intelligence is the biggest turn-on.
So, don't hesitate to show how smart you really are.
5. Confidence
Life can be difficult. That is why most men want to have a confident woman by their side. She is the key to pursuing their dreams. Men love a woman who loves them and herself. There is simply something attractive about a confident woman.
A woman who knows her worth is innately appealing. Now, this is the kind of trophy a man needs.
6. Ambition
Men like it when women know what they want. They need a visionary who will be able to make decisions alone. Someone who is committed and has a clear focus. A woman who will never give up is the best motherly figure.
When things get tough, she will be there to hold things together. That is why men like ambitious and strong women.