8 Ways The Right One is Different from All Failed Loves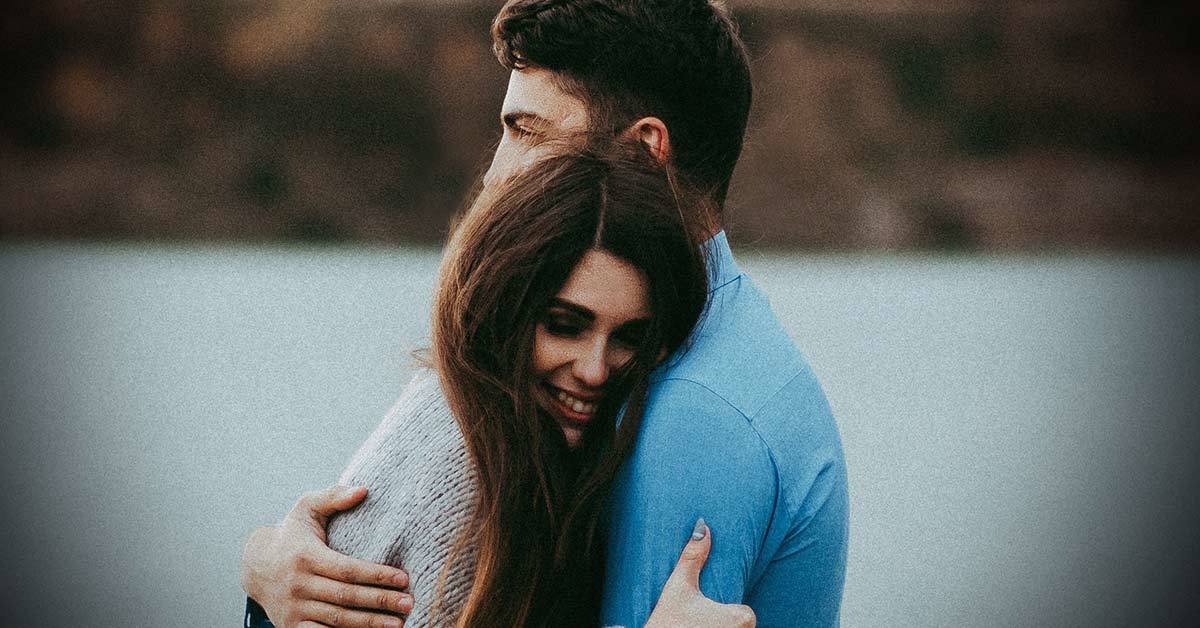 Finding Mr.Right who deserves to be the one and only for the rest of our life can be a bit complicated. However, spending our entire life with that man is going to be an unforgettable, special and unique experience.
That's why it's worth the wait. That person doesn't necessarily have to be the most beautiful, smartest, or richest person out there. As a matter of fact, he will have imperfections, regrets, bad days, past hurts, and losses.
But the difference from the other men is the fact that this guy won't let this break your heart or shatter your hopes. He will treat you with a lot of dignity, love, respect, and compassion. You will be his everything and he, well, he will be the one.
In case you have already found the one, then the following things might be familiar to you, however, if you haven't found the one, you will recognize him because he will do these things.
These are the eight things that will differentiate him from your exes.
8 Things Which Indicate That He Is the One
#1 He Will Put Your Needs and Feelings First
Often he will have many daily tasks to complete and things to take care of. However, one will never act selfishly and think only about himself. He will show an understanding of your feelings and needs.
The most important part is that he will not make decisions alone, however, because he genuinely loves you, he will include you in them.
He will make sure that both of you benefit from those decisions. The one will always ensure that you don't miss anything and that you are emotionally happy and complete.
#2 He Will Understand Your Opinions and Actions
It is absolutely normal for couples to make complaints about each other or the relationship, or simply to disagree on things.
However, when this happens, he isn't going to judge you or put the blame only on you. Instead, he will try to understand you, and if it is his fault, he will apologize and correct his behavior in the future.
#3 He Will Encourage You to Grow Professionally and Personally
Your forever person will accept you as you are. He will accept your failures, flaws, quirks, and mistakes. He will do this because he appreciates and loves you for who you are.
He is going to motivate and support you to be the best possible version of yourself. He will be the one that will encourage you to fulfill your wildest dreams since he believes in your abilities and mental strength.
#4 With Him You Will Feel Comfortable and Safe
You can always rely on him, and he will show you that by always listening to you when you share your issues with him.
You will be able to openly express your feelings and thoughts in front of him, even at times when you are angry, disappointed, or sad. He will never let anyone offend you, or hurt you. With him, you will feel protected and comfortable.
#5  He Will Be There When Things Are Tough
He will never let you deal with your sadness on your own. He is going to feel your pain, and he will do just about anything to cheer you up.
He will know how to comfort you and encourage you to move on. He will do his best just to make you smile.
#6 You Will Be Inseparable Part of His Life
He will spend time with his friends, but he will ensure you are never neglected. He will want you to go to birthday parties and weddings with his closest friends and family.
He will enjoy making plans for your future, and he will always say that he wants to grow old with you.
#7 The One Will Open Your Eyes
This person is going to make you aware of just how important you are. Yes, throughout the relationship he is going to change your perspective on things. He will teach you to be proud of yourself.
Because of him, you will be more confident. He will often do his best to remind you just how brave, smart and pretty you actually are. He will be the one that will help you overcome your fears and insecurities.
#8 He Is Always Going to Be By Your Side
With him, you will never be lonely. He will always be there no matter what. He will be there to ask how your day went; he will be there after that long day at work to make you dinner.
He will be there on those days when you don't love yourself, and he will love you even harder. He will be everything you ever wanted, so If you meet this guy or have him in your life, never let go.
Remember, true love doesn't knock on the door every day.