Low-Cost Wind Turbine To Power An Entire House For A Lifetime?
Some news websites talk about a wind turbine that costs the same price as an iPhone, and people can use it to provide power for their home. Obviously, the media would not talk about that type of a story since it is a threat to the big corporations.
We need the energy to survive, especially those of us who are already using it, cannot imagine doing things without it. Although many of us have the perk of using electricity no matter the cost, there are a lot of people who live without it.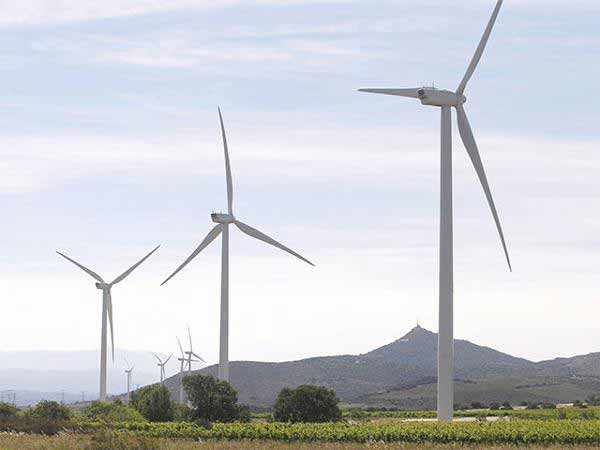 In many countries, you can find places where people do not have electricity. For instance, in India live numerous people, so, there is a high demand for electricity.
In fact, statistics say that India is number 6 on the list of the largest energy consumers, more precisely, about 3.4 percent of the complete world energy consumption.
Due to this, the government is unable to provide power for its increasing population. And, this results in many areas in the country, especially distant villages, to not have electricity.
For the sake of helping the government and people who live in villages, there is an association in the country that has created a cheap wind turbine that is capable of providing enough electricity for one home.
This new company is named Avant Garde, and the owners are Anoop and Arun George who are siblings. Their company is located in the southern state of Kerala. Each day, this wind turbine generates three to five kW of power.
The Chief Minister of the state of Kerala, Pinarayi Vijayan supported this idea of a wind turbine of the two brothers.
But, environmentalists criticized the minister by commenting that this project would make an ecological imbalance by damaging the largest natural waterfalls in India named Athirappilly.
Nonetheless, the government supports this idea because they do not have any other alternative as a solution to the problem with energy. So, the brothers offered their own invention as a solution to the ongoing problem.
The new company was able to produce renewable and clean energy for people in India without creating electric posts and lines that need enormous investments worth millions of dollars. This company which has a "green" soul and heart was started back in 2015 and has offered a great chance for the state of Kerala.
The pilot project of this company was launched in 2016, January at a church in Thiruvananthapuram. Arun George said that this wind turbine is made for the power of three hundred kW capacity or even more.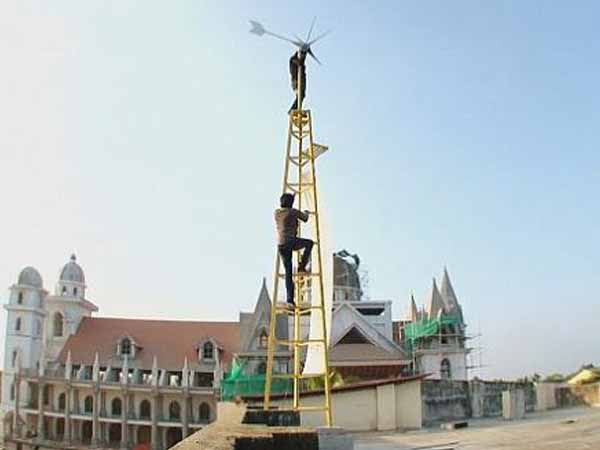 The production of wind turbines costs about 750 dollars. Arun reported that since a wind turbine producing 1kW electricity costs 4-10,000 dollars, they would sell it for less than 750 dollars. Also, he said that the costs would be lower as the production would be increasing.
The main purpose of the company is to help people who do not have electricity. Also, they want to provide renewable and clean electricity as the main energy source in the whole country.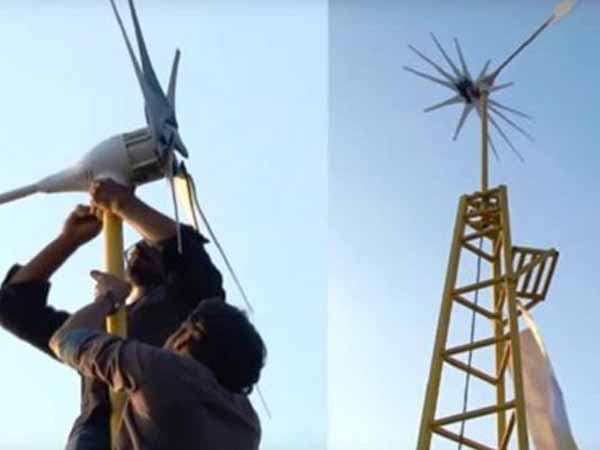 They want to help people in need of electricity as well as help the world get a better environment, social change, and new economic prosperity. Because of this amazing invention, the company became a part of the Top 20 Cleantech Innovations in India.
And, it also belongs to the list of ten clean energy companies from India. This list is by the UN Sustainable Energy For All – less than a billion dollars clean electricity investment opportunity directory.
At the moment, India is trying to increase the capacity of clean energy. The Global Wind Energy Council says that India is the fourth country worldwide which uses wind power.