Foot Detox? – Homemade Lemon Foot Soak Recipe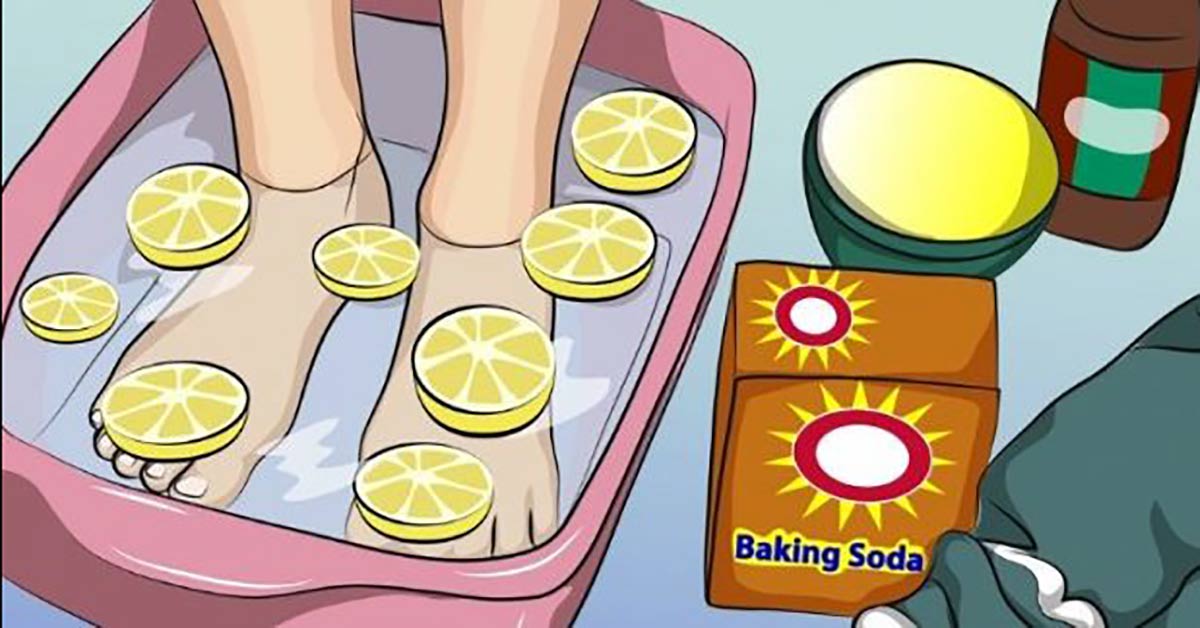 Feeling tired at the end of the day? Most people are in a bad mood, feel too tired and are in pain only because they have been walking in uncomfortable high heels and shoes, or because they have been standing most of the day.
Sadly, the truth is that people do not really pay attention to their feet, even though they bear a load of their body weight throughout the day and support all their movements.
So, problems such as fungal infections, varicose veins, and cracked heels are common, but the good news is that they're natural ways to deal with these issues.
You should know that when it comes to your feet, there is nothing better than a soothing, warm and nice foot soak after a long, busy day, but this way will support your health.
It is said that foot soaks destroy bacteria and fungi and are a great way to detox the body. If to this soak you add salt you will optimize the iodine levels, relax the body and help relieve pain.
Want to know how to prepare this foot soak, then read on to find out how.
Foot Soak
Necessary Ingredients
A bowl of hot water
Peppermint essential oil
Lemon juice
Epsom salt
Olive oil
Mint tea
How to Prepare It
Take the bowl with hot water and add all the ingredients mentioned above and soak your feet in it. Let them soak for around 15 minutes. Then rinse them with clean water and scrub your feet with a pumice stone in order to get rid of the dead skin cells.
This a good way to relieve the pain and stress. Epsom salt is abundant in magnesium, and it helps get rid of all toxins which are accumulated in the body, boosting overall health.
Moreover, foot baths help stimulate the reflexology points on the feet, soothe the mind and the numerous nerves and make a feeling of relaxation and wellbeing. In this foot soak apart from peppermint essential oil, you can also use other essential oils.
Some of the most famous choices when it comes to foot treatment are:
Wintergreen oil – helps with swelling and pain since it has the cooling sensation that is pleasurable on tired feet
Cedarwood oil – anti-fungal and antiseptic, good choice for those with Athlete's Foot
Rosemary oil– antiseptic properties and helps soothe tired feet and muscles
Cypress oil – natural and disinfectant deodorant. Good to use for foot odor or in case of blisters
Lavender oil – best for relaxation, a natural pain reliever for sore muscles and joints
Juniper berry oil – helps ease muscle aches
Source
Healthy Food House