People Are Making Homemade Beehive That Saves Bees And It's Incredible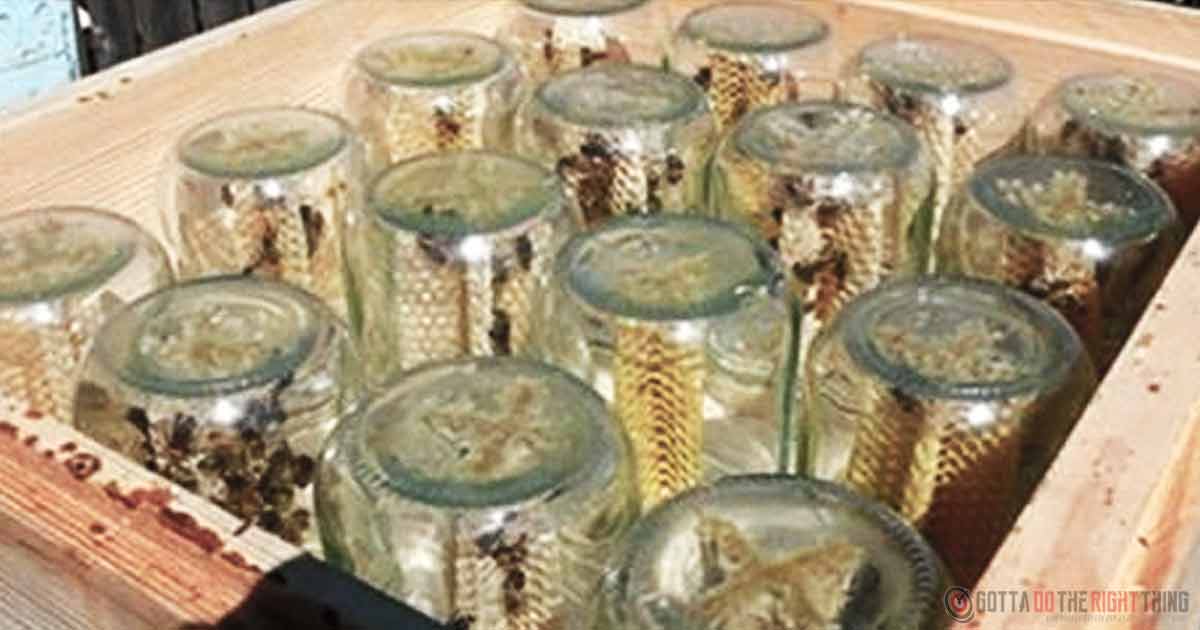 Since bees are continuing to disappear, people who live in the cities are trying to do their best in order to save them. Now, we can all help the local bee population with a homemade DIY beehive. Also, we can benefit from it as well by having our own honey supplies.
The disappearing of bees worldwide has been a huge worry to entomologists since bees are part of our food chain. If bees disappear completely, that would be destructive for people as well as animals.
Anyway, the good news is that everyone can help their local bees by creating a place for them to hang out. Interestingly, this beehive you can make at home is appropriate even for people who do not have big outdoor space.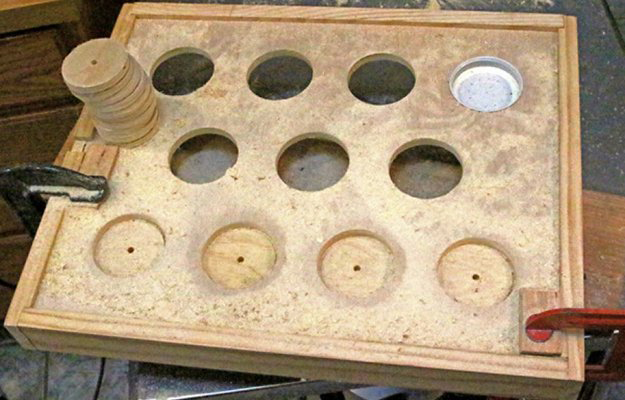 If you are interested in saving the bees, first of all, you will need a pre-made bottom beehive part, and you can find it on Amazon.
What other things do you need?
a piece of 2″ x 12″ x 6′ wood (cut 2 pieces to 22" for the sides)
a piece of 2″ x 12″ x 6′ wood (cut 2 pieces to 18" for the back and the front)
a piece of 1″ x 1″ x 6′ wood (cut 2 pieces of 22" for the top left and right frame)
a piece of 1″ x 1″ x 6′ wood (cut 2 pieces to 18" for the front and back top side of the frame)
a piece of 16″ x 20″ thick plywood
12 quart-sized jars for the honeycomb
A box of wood screws 1"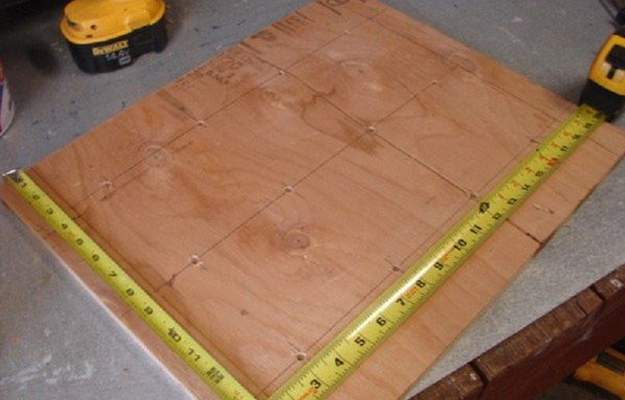 From now on, the pre-made hive bottom is doing the difficult work; the wood just serves as a frame. Take the 16" x 20" piece of plywood, measure it, and mark it for your twelve holes. To drill holes (3 1/2 diameters), use a hole saw, and you can test if your jars fit.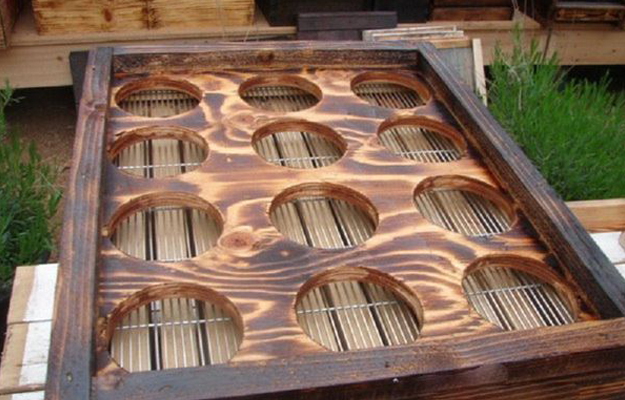 To make the top, screw together the 4 pieces of 18″ and 22″ plywood.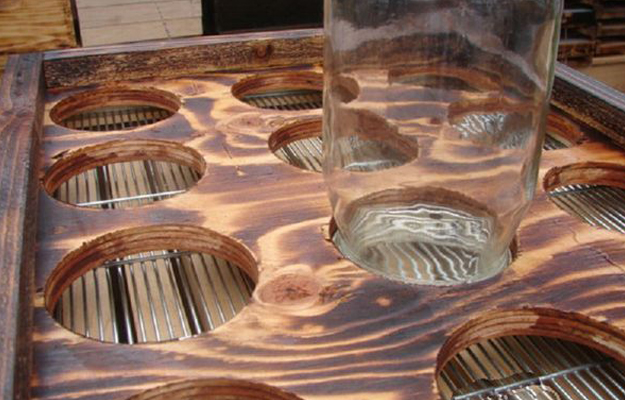 Then, before you place the jars downwards in the holes, you need to sanitize them. Here will your bees live. Your jars need to be tightly fit and not move.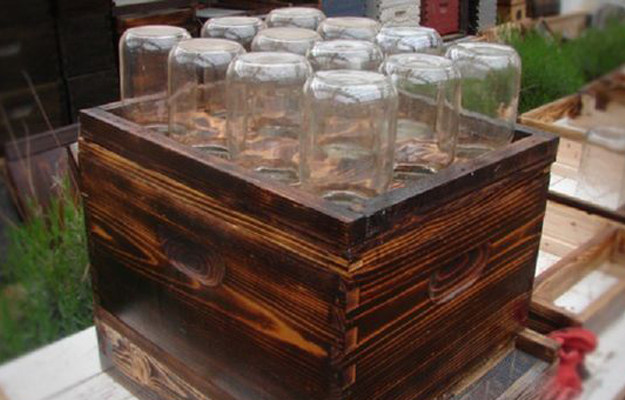 Finally, you can put starter strips or empty cobs in the jars, and then you can wait for the bees to start a colony. Soon, you will have your own jars filled with honey made by bees that you have harvested while helping the world at the same time.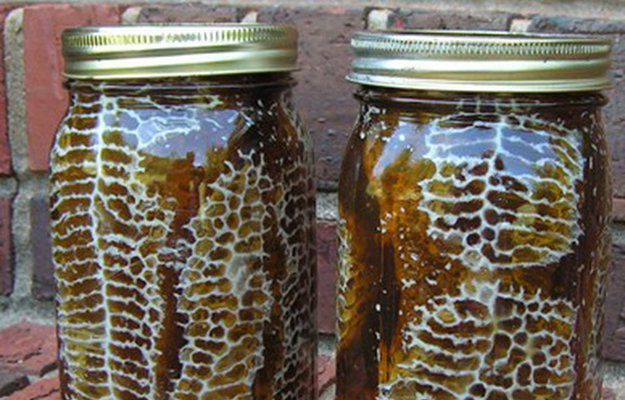 The jars do not have ventilation, so they get hot fast. For this cause, you need to keep them in a place where there is shade. And, keep the bees away from the jars because they may make a mess.
Although it looks like a hard thing to do, once you get what you need, you will see how easy it is to do this in order to save the bees.