How to Prepare The Best Homemade Apple Cider Vinegar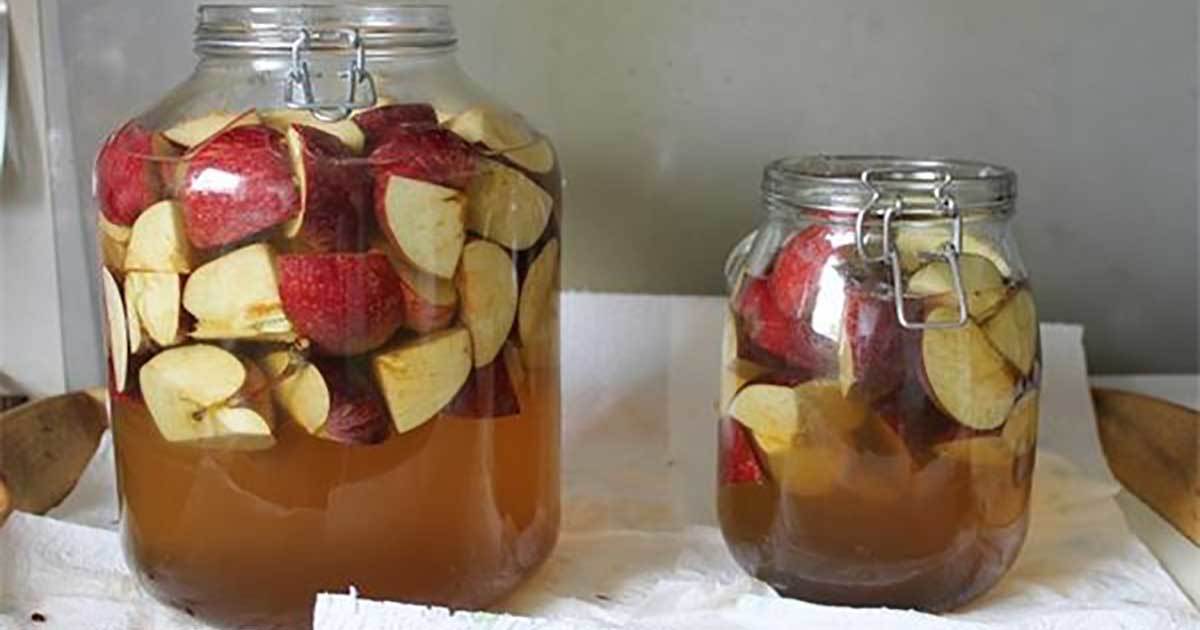 Wondering how to make homemade ACV? A product that we can use almost for anything. Well, apple cider vinegar is immensely popular due to its amazing flavor and countless health benefits.
People use it in foods and in alternative medicine. Right now, there are a ton of different varieties of apple cider vinegar on the market.
Those who love this product, certainly love to experiment with it as well.
So, why not make your own? If you love apple cider vinegar as much as we do, it is definitely an awesome idea to make your own.
Here is the recipe.
How to Make Homemade Apple Cider Vinegar?
ACV is an indispensable ingredient in many recipes, dishes, and remedies. As a result, we need a product that is completely natural.
The best way to know for sure if the ACV is organic is to make your own. Don't worry! It is not difficult.
All you have to do is follow the instructions below, and you will make your ACV in no-time!
You Will Need:
One kilo of apples,
Three spoons of sugar,
Mineral water,
One piece of cloth,
One large glass container.
Instructions:
Wash the apples properly and peel them. Next, cut them into pieces and place the pieces in the glass container.
After that, add the water and sugar until all the apple pieces are completely covered.
Once you have properly covered the apples, cover the container with the piece of cloth and seal it with a cap or a rubber band.
Your apple cider vinegar is almost ready. All you have to do is let it rest in a dark place for five or six weeks.
Once the apples have fermented properly, strain the liquid and pour it into a different jar. Let it sit for 3 more days.
Finally, your apple cider vinegar is ready.
Now, you have your own homemade ACV your family will love.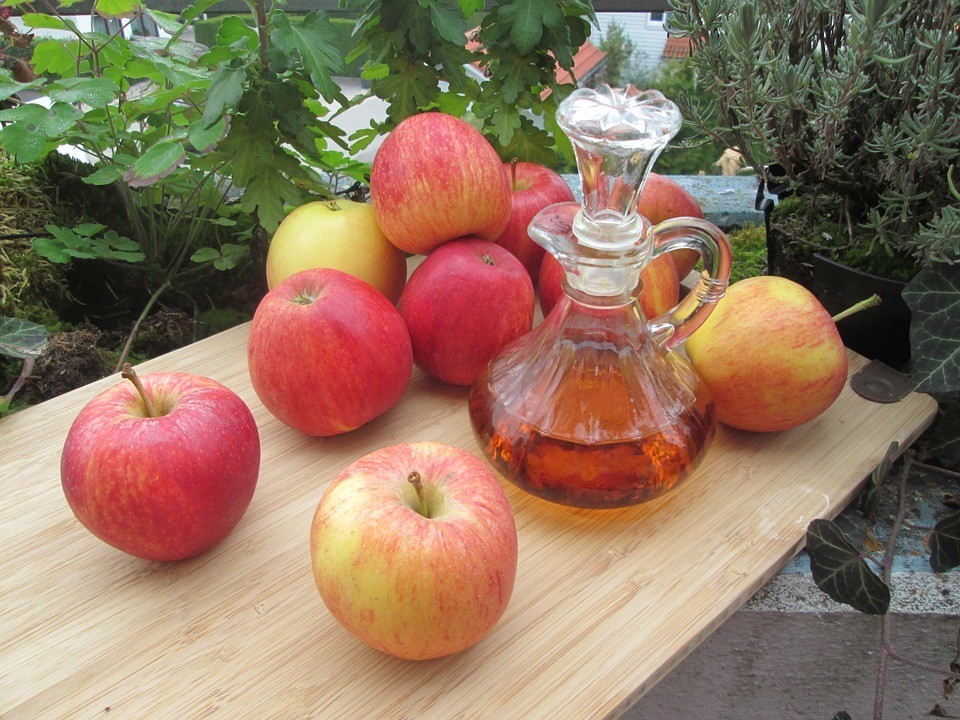 Why Should I Make My Own Apple Cider Vinegar?
There is absolutely nothing wrong with the store-bought ACV. But, many people love trying out new things, so why not do it too?
After all, apple cider vinegar is an amazing product that can do a lot for your health (1). Firstly, it can help the body maintain its healthy alkaline pH levels.
This is immensely important because many functions in the body happen at certain alkalinity or acidity level.
Furthermore, drinking organic ACV can keep the heart healthy. As a result, it can prevent heart disease and other heart-related problems.
Moreover, it can help keep the blood pressure low. This can prove immensely useful for many people who have blood pressure problems.
Another important benefit organic ACV can offer is liver detoxification. This is a crucial factor in detoxifying the body from all the harmful toxins that can cause more harm than good.
Also, if you have digestive problems, ACV can be a great remedy to fix that. It can ease the digestive ailments and help the body process the food more easily.
Lastly, if you have been trying to lose weight for a long time, ACV might prove beneficial. Many people say that this product can help the body shed all that unnecessary fat.
So, why not give it a try?
This recipe is a traditional Grandmother's-Remedy that has been used for hundreds of years. Although there is no scientific evidence to support these claims, our Grandmothers swear by it.