How to Make Marshmallows That are So Healthy We Can Eat an Entire Handful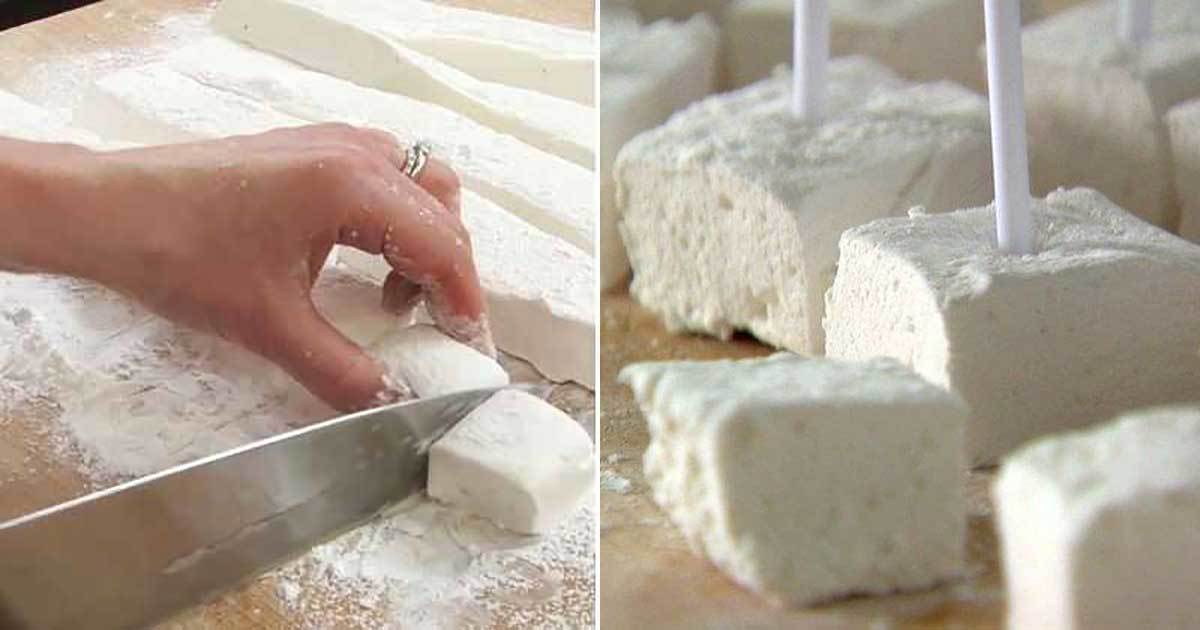 Who doesn't love marshmallows? They are a longtime favorite for every family member. They are the best staple for camping trips and traveling. Plus, they are the perfect desserts for Thanksgiving.
But, even though some marshmallows are fat-free, they contain a ton of refined sugar.
One marshmallow has about 4g of added sugar. However, we all know that we simply can't eat one. In fact, we usually eat a cup of these sugary treats together with hot cocoa. Well, one cup of mini marshmallows with cocoa contains a shocking 29g of sugar.
In other words, we consume around 400 calories and exceed the daily recommended dose of sugar by up to 10g. Yikes!
Healthy Marshmallow Recipe
To avoid worsening many health problems, it is best to make your own fluffy treats. They have the perfect taste without any refined sugar. Also, there are 2 versions of this recipe. One is the chocolate and the second is the coconut version.
Choose the one that suits your taste the most. Plus, this recipe is very easy to make. However, have in mind that these fluffy treats are sweet. So, you have to eat them as a treat, not a full meal. Here is everything you will need to make this tasty dessert.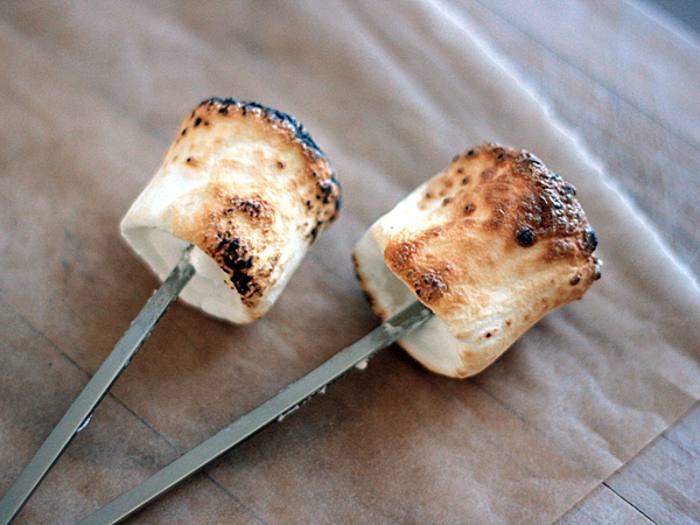 Ingredients
half a cup of honey
1/8 teaspoon salt
half a cup of cold water
one and a half tablespoons of  grass-fed gelatin
half a teaspoon of vanilla extract
Instructions:
Start by greasing the loaf pan slightly. Next, cover it with parchment paper. However, leave a bit of the paper to hang over the sides of the pan. Now, grease the paper as well. Now it is time to make the marshmallows.
Put a quarter cup of water in a bowl and add the gelatin. Set it aside. Next, in a smaller pot, add the salt, ¼ cup of water, and honey. Bring it to medium heat and check if the temperature is right with a thermometer.
Pay Attention to the Temperature
The mixture should be at 240 degrees. To check if the mixture is ready, take a bit of the liquid and pour it into a bowl of ice. If it starts to form tiny softballs after it is cooled, it means that it is ready.
It takes about 10 minutes to reach the right temperature.
Once it has reached the proper temperature, remove the mixture from the heat. Now, with a hand mixer mix the hot syrup and gelatin very carefully on low. Once it has combined well, add the vanilla and start mixing at high speed.
Keep mixing for about 15 minutes or until the mixture is fluffy and thick. Lastly, scrape the pan and let the mixture dry for 4 or 12 hours. We suggest you leave it overnight for the best results. Now, your marshmallows are ready.
All you have to do is cut and serve.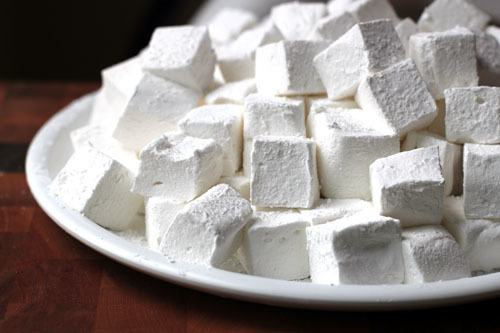 Cocoa Version
Roll the finished squares of marshmallows in cocoa powder.
Coconut Version
Toast half a cup of unsweetened coconut flakes and sprinkle half of it on the bottom of the pan. Once the marshmallows are ready to serve, sprinkle them with the rest of the coconut flakes.
Sources:
Nancy Appleton Books Health Blog | HealthLine | SFGate | The Nourishing Gourmet | University of California Video Image Sources: Taste Spotting | G Free Foodie