These Beautiful Glass Creations Could One Day Replace Coffins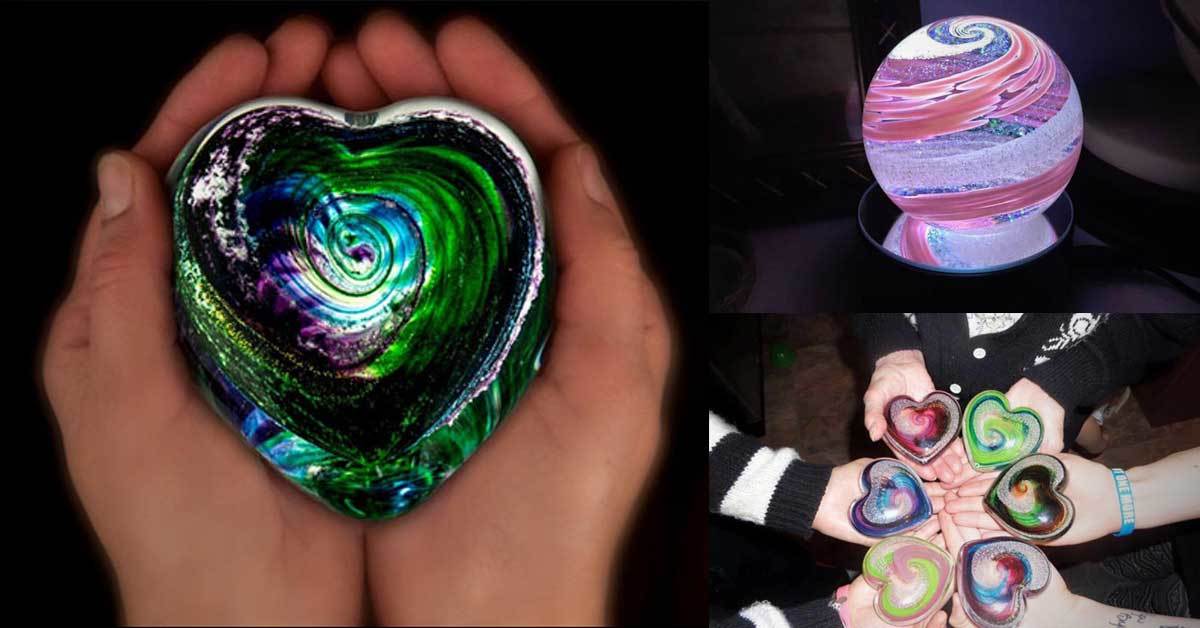 Most of us are aware that death is part of life. Some will die in ways that are out of their control, and most of us won't be aware of the moment of death. Still, this is something that cannot be avoided.
And the truth is that death can be tough for the family. One company based in Seattle which makes glass has come up with a revolutionary idea of memorizing the ashes of loved ones.
This is known by the name "Artful Ashes," and it does represent the art. The aim is to make pretty glass memorials with only one tablespoon of the ashes of their loved ones.
And also the purpose is to make the grieving process more bearable.
What the artists do is that they put that one tablespoon of ashes into a glass that has a special shape such as a heart or orb. They do this by using art glass blowing.
In this procedure, the artists try to capture the core of the spirit of the deceased in a swirl of color and ashes. Moreover, all are sealed within a one-of-a-kind glass design and creation.
No More Coffins
The company's idea is to produce these art glass memorials in order to give some comfort in the grieving and provide the unique chance to hold and at the same time appreciate the memories.
These unique glasses are made by intertwining forest colors with the ashes and then rendering them in a certain curved pattern. But there is more.
On the glass, a memorial might also be engraved with a particular message, the name of the deceased, or whatever the family wants.
The specifications of the glass creations are 14 oz weights and 3.5 x 3.5 inches.
If you want to see how these glass creations are made and to find out more watch this video below.
It is said that this glass memorial costs $145. You can find them on the website of Artful Ashes. What do you think about this idea?