Make Gluten-Free, Coconut Flour Flatbread with Just 5 Ingredients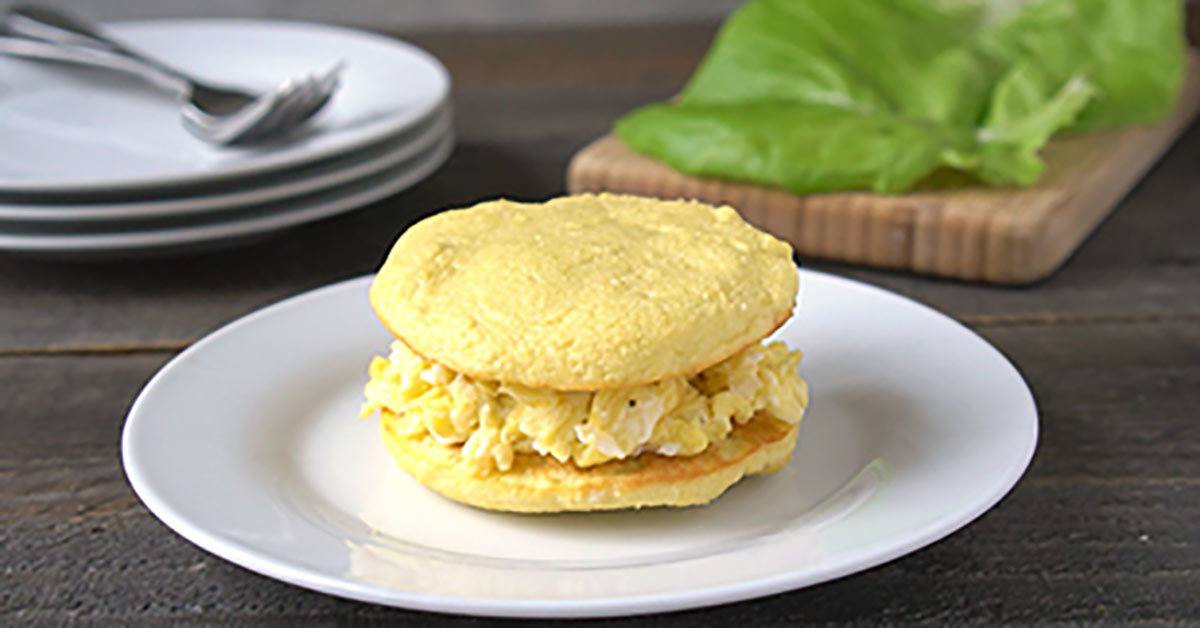 This Coconut Flour Flatbread is very easy to make, and it's one of the most delicious varieties of bread you can find. It requires just five ingredients, baking powder, coconut oil, coconut flour, eggs, and salt.
Make this flatbread in 15 minutes and enjoy a freshly made sandwich bread. You can double or triple the recipe for batch cooking. Just store them in the fridge for future use.
This quick and easy recipe is perfect for busy people who want to eat tasty and gluten-free bread. It bakes for just ten minutes. You can't find quicker than that. You can use it to make a pizza crust, sandwich bread, or burger buns. It's your choice.
Here's how to make it.
How to Make Coconut Flour Flatbread
Ingredients
1 tbsp. coconut oil, melted
1 ½ tbsp. coconut flour
1/8 tsp. sea salt (you can add a little more if you want)
1 egg
¼ tsp. baking powder
Preparation
Preheat the oven to 350F. In a large bowl, put the coconut flour, baking powder, and sea salt and mix well until well combined. Then, add the melted coconut oil and egg and mix well once again.
Allow the batter to sit for a couple of minutes so that the flour absorbs the liquid. Divide the batter into halves and spread one half into a circle, similar to bun (use a spatula for this.) Do the same thing with the other half.
Bake until golden brown or around ten minutes.
Here's a video of this recipe.
It's as simple as that. After just 15 minutes you have fresh, gluten-free, coconut flour flatbread. Enjoy!
Source:
The Coconut Mama