Great Uses for Coconut Oil We Should All Know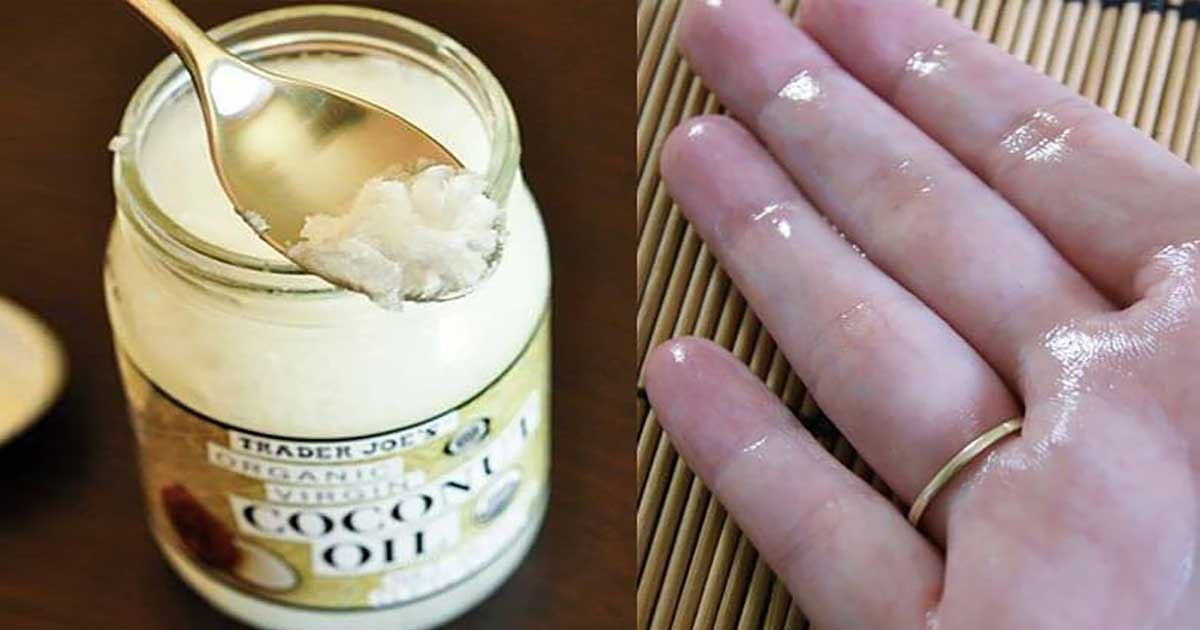 Coconut oil is a popular ingredient used around the world and for good reason. It's said to contain natural saturated fats that can boost healthy cholesterol.
Coconut oil contains potent anti-inflammatory, antioxidant, and antimicrobial properties which make the ingredient a must to use on a daily basis.
Also, it can improve nutrient absorption in the body due to the vitamins it contains. But, this is the information you already knew. Here is what you didn't know about using coconut oil.
Coconut Oil and Hygiene
Coconut oil has many beneficial uses, especially for the skin. Here is what you can use it for.
1. Removing Aging Spots
Apply the coconut oil directly to the skin to remove age spots.
2. As a Diaper Salve
This oil can be a potent remedy for soothing diaper rash.
3. Hair Gel and Conditioner
If you have straight and wavy hair, apply the coconut oil as a hair gel by combing through the hair from the scalp to the ends of your hair. To apply it to curly hair, just scrunch it into the hair as you would apply a normal hair gel.
Moreover, to use it as a hair conditioner, apply a teaspoon of this oil on the hair and run the fingers through the whole hair. Next, cover the hair with a shower cap and let it rest overnight.
The next morning wash your hair as you would normally do to see some amazing results.
4. Treats Bruises, Burns, and Bug Bites
Coconut oil can soothe itchiness without leaving any scars. Therefore, it can prove immensely useful for treating bug bites, bruises, and minor burns. So, use a bit of oil and apply it gently to the affected area.
Besides, it can speed up the healing process and protect the wound from bacteria.
5. Natural Lubricant
Coconut oil is the safest natural lubricant you can use.
6. Face Soap
Make your own face soap with coconut oil. For it, you will need a mixture of olive oil, coconut oil, almond oil, castor oil, and avocado oil. Wash your face with this mixture and leave it for a couple of minutes.
Lastly, wash your face with water as you would normally do.
7. Makeup Remover
It may sound strange, but coconut oil can be an excellent makeup remover. To use it, apply it on a cotton swab and dab the oil on the face. Plus, you can even use it as a moisturizer on the skin.
Coconut oil can keep the skin hydrated for a long time.
8. Reduces Wrinkles
If you apply coconut oil directly to the wrinkles for a longer period, it can make you look younger.
9. Stretch Marks
Because of how nourishing and moisturizing this oil can be, it can effectively remove the stretch marks.
10. Tattoo Healing
Using coconut oil on tattoos can help prevent them from fading. In addition, it can prevent infections and speed up the healing process after getting your first tattoo.
Coconut Oil and Topical Health Problems
Here is a list of all the unusual things you can use coconut oil for.
Removing acne
Getting rid of head lice
Avoid allergies
Treating cysts
Treating back pain
Preventing toenail fungus
Treating herpes
Decreasing cellulite
Speeding up the healing process after a circumcision
Reducing itchiness and swelling.
Have you ever used coconut oil for a reason different than the ones we mentioned?