Delicious, Anti-Inflammatory Coconut and Sweet Potato Muffins with Turmeric, Ginger, Cinnamon and Maple Syrup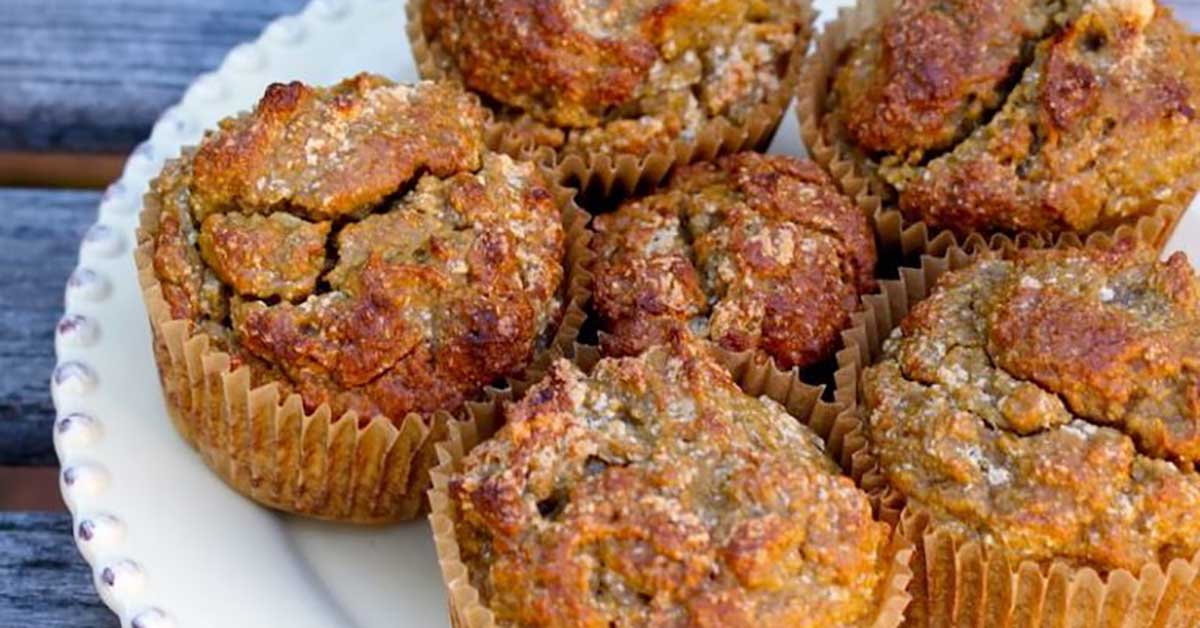 Wouldn't it be amazing if we can eat delicious baked goods that are healthy at the same time? Turns out, we can. All we have to do is replace the inflammatory ingredients like processed wheat, refined sugars, and vegetable oils, with anti-inflammatory ones.
The result would be healthy and tasty baked goods that will boost our energy and health.
In this article, we explain how to make delicious, anti-inflammatory muffins that are extremely easy to prepare.
One ingredient is the highly nutritious sweet potato. It's abundant in vitamins, minerals, and antioxidants. Laura Flores is a San Diego-based nutritionist who explains the nutritional power of this vegetable.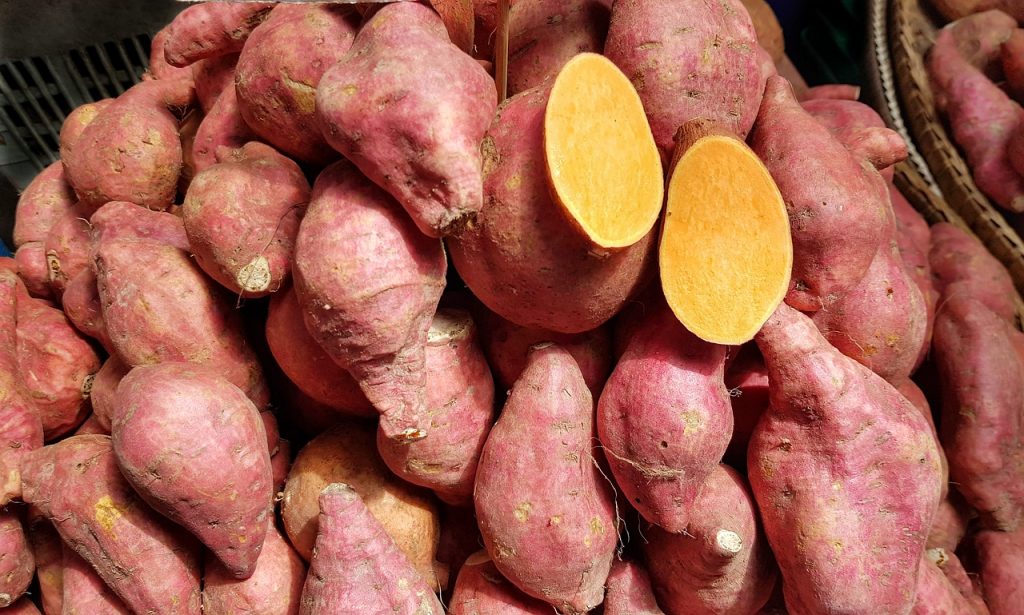 She says they are rich in niacin, riboflavin, thiamin, carotenoids, vitamin A, B5, and B6. On the other hand, they contain extremely low amounts of sodium, zero fat, and fewer calories than regular potatoes.
However, sweet potatoes contain more sugar than the white ones, but that doesn't mean they cause blood sugar spikes. As Flores explains, they help steady the levels of blood glucose, unlike other starchy foods.
Thanks to their color-pigmented vitamins, they provide anti-inflammatory effects.
Another ingredient is the coconut flour which is a far better ingredient than the regular flour, especially when it comes to regulation of cholesterol.
Ginger and turmeric fight bacteria, inflammation, help prevent viruses and cancer. As Healthline explains, ginger helps reduce joint pain in people with osteoarthritis due to its powerful anti-inflammatory properties.
The strong anti-inflammatory properties of turmeric help prevent and treat many chronic diseases, says Healthline.
Coconut milk is rich in healthy medium-chain fatty acids which help improve metabolism and weight loss. What's more, it contains high amounts of minerals like iron, calcium, selenium, phosphorus, and magnesium, as well as vitamins like vitamin B-complex, vitamin C, and vitamin E.
So, how to make delicious muffins out of these super healthy ingredients? Here's the recipe.
Ingredients
1 organic sweet potato (roasted)
2 tablespoons of organic olive oil
¾ cup of organic coconut milk
3 tablespoons of ground flaxseed (in half a cup of water)
 1 cup organic brown rice flour
¼ cup organic coconut flour
1 tablespoon of aluminum-free baking powder
Half a cup pure maple syrup (you can use unpasteurized honey if you don't have the syrup)
1 teaspoon ground turmeric
Half a teaspoon of Himalayan salt
1 teaspoon ground ginger
Half a teaspoon of ground nutmeg
1 tablespoon ground cinnamon
Half a teaspoon of ground cloves
How to Make
Use a skewer to make a few holes in the skin of the potato and put it on a baking tray. Cook until soft, which will probably take an hour. Once the potato is cool, cut it into halves and scoop out the insides in a bowl.
Then, add the olive oil, coconut milk, maple syrup, and flaxseed, and mix until smooth.
Mix the dry ingredients in a separate bowl and add them to the potato mixture. Stir all the time. Before pouring the batter into the muffin tray don't forget to oil it with some coconut oil. Cook for around half an hour in a preheated oven to 400F.
Bon Appetit!
Source
Healthy Food House