A 109-Year-Old Woman Shares the Reason for Her Longevity and It Is Hilarious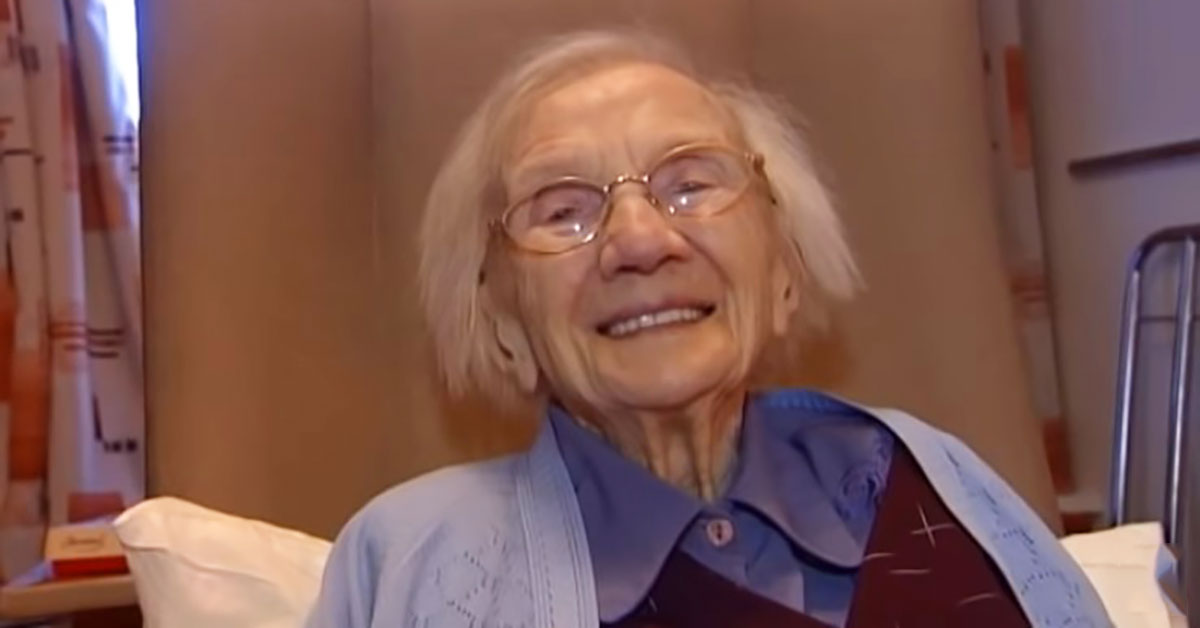 We all do our best to stay healthy and live as long as possible. We follow a healthy, balanced diet, work out, make sure we sleep enough, spend enough time in nature and we try not to stress that much.
In a way, we are always searching for that secret about longevity. It turns out we have not thought about one thing. You see, in 2015, Holiday Retirement did a big survey across America.
They inspected seniors over 100 years old asking what the secret for their longevity was. Once the survey was finished there were different tips on how to live longer.
Some seniors said the secret was living life to the fullest, while others said the secret was having a family. But there was one woman who had a quite interesting response. This woman was Jessie Gallan, 109 years old.
Jessie Gallan was born in 1906; she is raised in Kintore, Scotland. She was raised on a family farm where she lived with her parents and 6 siblings.
It is safe to say that her life was rural and simplistic, living freely and sleeping in a cottage.
Jessie went to school for a short time, but she then found a job in a farm kitchen. After her first job, she worked as a housemaid. She worked in the city with a wealthy family. Then she moved to work in the service industry.
Then she moved into the Crosby House. The Crosby House is a place which accommodates alone or ill seniors. One person who works there by the name Gillian Bennett said a few things about Jessie.
Gillian said that Jessie is a lovely woman, which is accommodated together with her best friend, Sarah Jane and that both of them are together all the time. Jessie likes her exercise class and music and is an independent person.
Sadly, Jessie Gallan passed away in March 2015. However, before this sad event, she was able to share her secret for long life with the world.
Jessie said: "My secret for longevity has been staying away from men because they are more trouble than they are worth." And about her vitality, she said: "I love porridge."
One thing is certain this woman shared an interesting theory for many to debate.
Taken into consideration that more and more women are desperate for the lack of good men, maybe Jessie is right that the best thing to do is let go of that idea of men.
And just let them find you. Surely, no one can confirm this theory but is an intriguing approach to consider. So, ladies, what do you say about this?