Life-Threatening Subzero Temperatures to Hit U.S. Midwest and Northeast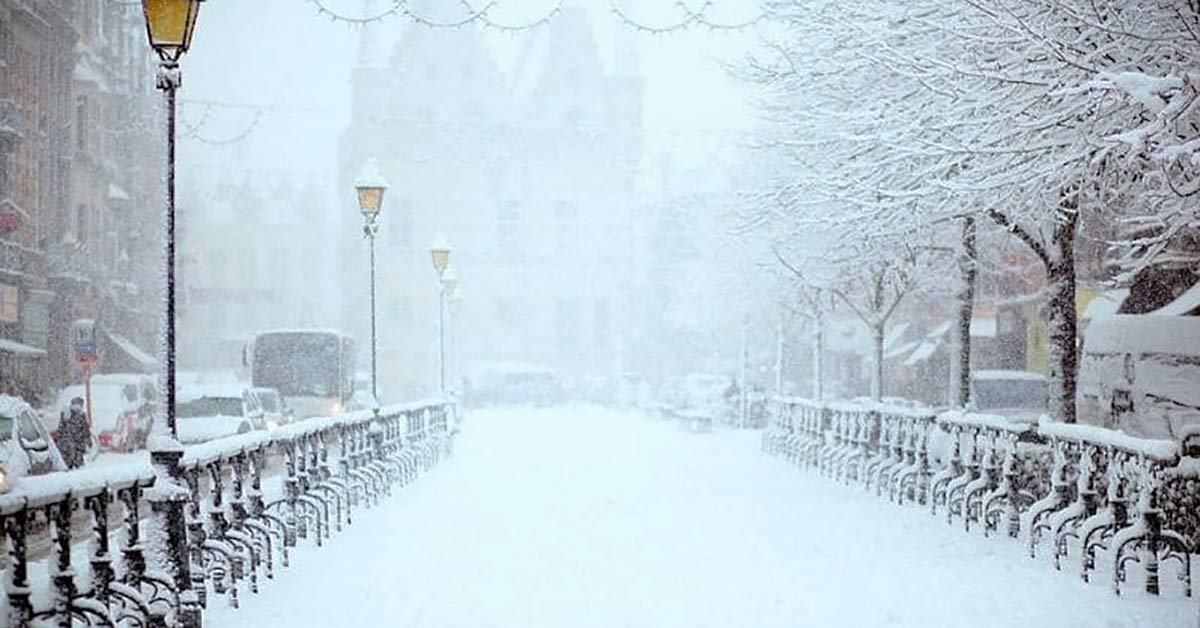 When it comes to U.S. Midwest and Northeast, there is a worrying weather forecast which predicts subzero temperatures which may kill in minutes. This alarming dip in temperature is due to the polar vortex expected to come with heavy snowfall.
These days parts of the Midwest actually have blizzard-like conditions which can soon give way to frigid temperatures predicted to be the lowest that will hit the region in a quarter of a century.
According to reports, Chicago most likely will be the worst hit because they say it will be far colder in comparison to the coldest parts of the world, this included Antartica and Mount Everest.
Authorities are trying to keep people educated and informed about the severity of this cold weather. Here is going to take more than a raging fire and a couple of blankets.
At the moment the primary concern is those people who do not have access to warm clothing or shelter. The most worrying temperatures are believed to be today. The National Weather Service described this climate as "possibly life-threatening."
See the photo below from Brad Sugden, who is a meteorologist on ABC12 News.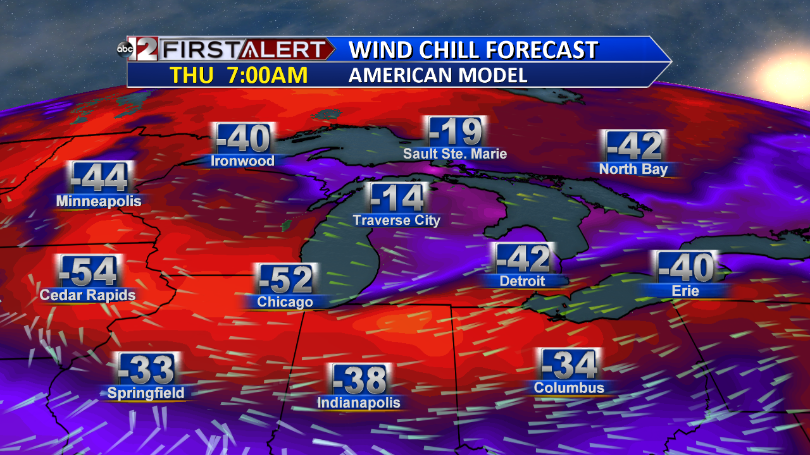 It is estimated that in northern Illinois, the wind chill may go to lows of negative 55 degrees.
On the other hand in Minnesota, it may go to negative 60 degrees or maybe even lower since the wind chill might make the temperature drop to negative 30 or even less.
Brian Hurley, a meteorologist at the Weather Prediction Center tired to explain the risk linked with this forecast.
He said that it's dangerous and that there are possibilities of hypothermia and frostbite problems which might happen in a matter of minutes.
It is said that in Milwaukee the temperature might reach negative 28 degrees. And according to the previous record for lowest temperature there, it was negative 26 degrees in 1996.
It is predicted that wind chill will be as low as negative 50 degrees. Brian Hurley says that this isn't unusual, it around 40 degrees below normal and it's a huge "whoa."
The polar vortex (frigid winds which circulate around the North Pole) will release its icy breath from Dakotas through New England.
In the previous days, the homeless shelters filled up fast scrambling for a roof to sleep under and wait for the bad weather.
The Milwaukee Rescue Mission has a couple more beds to spare for those who need them. The president of the mission, Pat Vanderburgh said that they are more vigilant than usual as the night comes since the temperatures are lower then.
Their security is going out on the street looking for homeless people and giving them food and winter clothes. See the video from Accu Weather.
Rahm Emanuel, the Mayor of Chicago, said that residents should watch over each other and ensure that they are people around them are safe.
Rahm Emanuel reassured the public saying that to those in need warming buses will be available and that city agency over the last couple of days are doing everything possible to ensure that all the homeless people are safe.
The worst is expected today, and that is why the current condition has forced many offices and schools to close.
The climate has led to serious deterioration of road and snowplow drivers were having difficulties to keep up with the heavy snowfall in Minnesota and Wisconsin where the snow is said that it can reach 14 inches.
Tony Evers, the Governor of Wisconsin, declared a state of emergency due to the dire weather condition that is worsening by the minute.
Also, to directing state agencies in order to help with emergency operations if the need arises, Tony Evers activated the National Guard as well.
Several flights are being canceled as well. In O'Hare International Airport in Chicago, 790 lights were canceled just on Monday morning. And the Midway International Airport had to cancel around 220 flights.
The Midwest is in forced lockdown, but we hope that they will deal with the life-threatening weather. Stay home and stay safe!
Source:
Life Shared