18 Wise Quotes That Will Help Us Get Through A Bad Day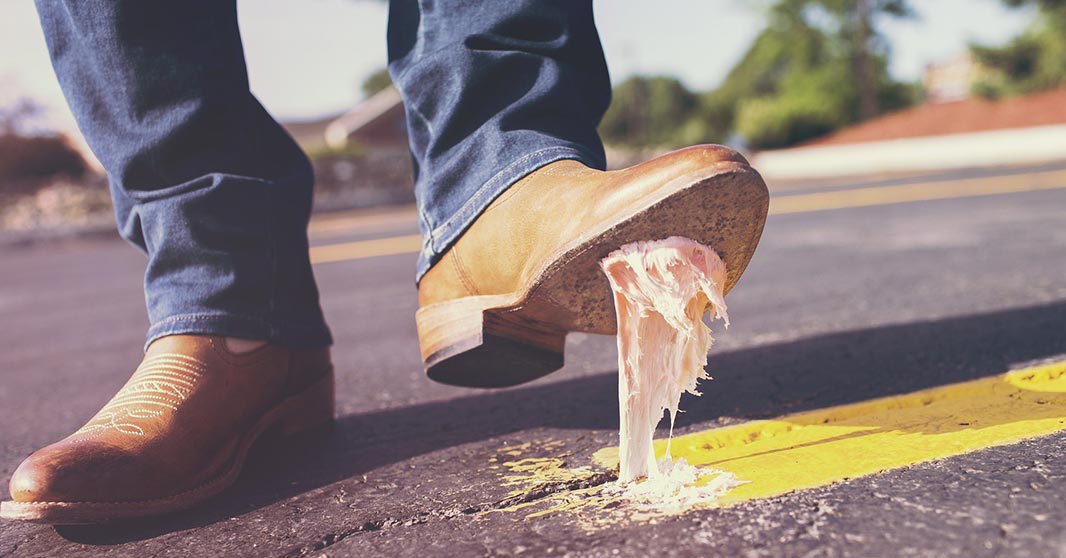 Everyone needs a little inspiration to keep going and seize the day. There are days when we feel like everything is hopeless, wondering how we got there, and it sucks. That's why we need a reminder that we are wonderful and capable of achieving our dreams.
We just have to go hard and rise above that inner voice that makes us doubt yourself.
That's why we've gathered some of the most inspirational thoughts about life which will help you get through the bad days and find the push you need to get where you are going.
The Best Life Quotes That Will Change You Forever
1. "Happiness is an attitude. We either make ourselves miserable, or happy and strong. The amount of work is the same." – Francesca Reigler
Whenever you have a bad day just turn that sadness into happiness. You have the power to do that, just focus on the good things in your life.
2. "Problems are not stop signs; they are guidelines." – Robert Schuller
Try to learn something from every problem or obstacle you encounter instead of giving up and ending up frustrated and miserable.
3. "When you come to the edge of all that you know, believe in either of the following: there'll be ground to stand or you'll grow wings to fly." – O.R. Melling
Always have hope no matter how hard the situation it seems.
4. "Challenges are what make life interesting and overcoming them is what makes life meaningful." – Joshua J Marine
Start seeing bad days as better than the boring ones – they help you learn something new and grow as a person.
5. "When you are having a bad day, a really bad day, try and treat the world better than it treated you." – Patrick Stump
Believe us, you'll feel better if you are mindful of others.
6. " Many of life's failures are people who didn't realize how close to success they were when they gave up." – Thomas Edison
Remember, success is worth the time and effort you put in overcoming the bad days. So, be patient, and be strong.
7. "Every single day is a good day no matter how dark or bright it is since it always brings an opportunity to embark on a positive beginning in your life." – Edmond Mbiaka
Don't be discouraged by your hardships – embrace them and have faith.
8. "Every strike gets me closer to the next home run." – Babe Ruth
The next time you fail, remember that you are only closer to success.
9. "You make mistakes. Mistakes don't make you." – Maxwell Maltz
Your failures don't define you!
10. "Our greatest glory isn't in never falling, but in rising every time we fall." – Confucius
The true strength is when you rise after failing and decide to keep going until you achieve your goal.
11. "Count your age by friends, not years. Count your life by smiles, not tears." – John Lennon
You won't improve your situation if you are sad just because you're having a bad day.
12. "For every minute that you're angry, you lose 60 seconds of happiness." – Ralph Waldo Emerson
So, choose!
13. "Being happy doesn't mean that you're perfect. It just means that you've decided to look beyond the imperfections." – K.B. Indiana
True happiness is when you embrace yourself with all your imperfections.
14. "One small crack doesn't mean that you're broken, it means that you were put to the test and you didn't fall apart." – Linda Poindexter
One bad day doesn't mean everything is lost. It just means you are tougher and wiser.
15. "Nothing's permanent in this wicked world, not even our troubles." – Charlie Chaplain
Everything that has a beginning has an ending, so as your bad day.
16. " To be tested is good. The challenged life may be the best therapist." – Gail Sheehy
One bad day can give you many life lessons.
17. " A ship is safe in harbor, but that's not what ships are for." – John A. Shedd
You can't always have good days. In fact, sometimes the bad ones are more useful.
18. "Some days you tame the tiger. And some days the tiger has you for lunch." – Tug McGraw
Life is tough, deal with it!
Final Words
Your thoughts, feelings, expectations, and beliefs about yourself determine everything that happens to you. So take these quotes into consideration to start thinking more positive the next time you have a bad day.
Just remember – you are what you think, and you have the power to control your thinking!