Mushrooms and Glowing Crystals Combine for a Mesmerizing Night Lamp
A group of Lithuanian artists called Shroom in the Room created this stunning, natural-looking masterpiece. They created these one of a kind night lamps by using tree mushrooms, fallen timber, and hand-picked minerals and crystals.
By combining these beautiful materials, they created a magnificent crystal lamp that emanates magical and natural presence. Also, its appearance gives off a sense of enchantment to any room.
But best of all, they collect the fallen tree timber from wild forests in Lithuania.
The artists use white LEDs to light the crystals. This light is the main reason behind the hypnotic abilities of this breathtaking lamp. Plus, some people believe that the lamp can help you sleep better.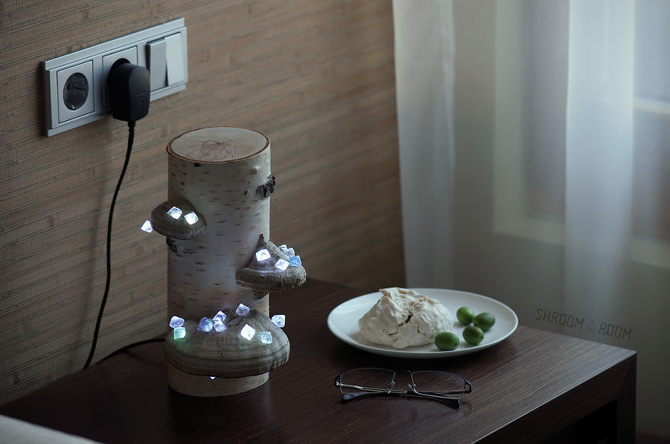 So, if you love watching movies, planning romantic dinners, or simply hanging out with your friends, then this lamp is the perfect decoration item for your house. It comes in various colors and can create the perfect mood you need for any occasion.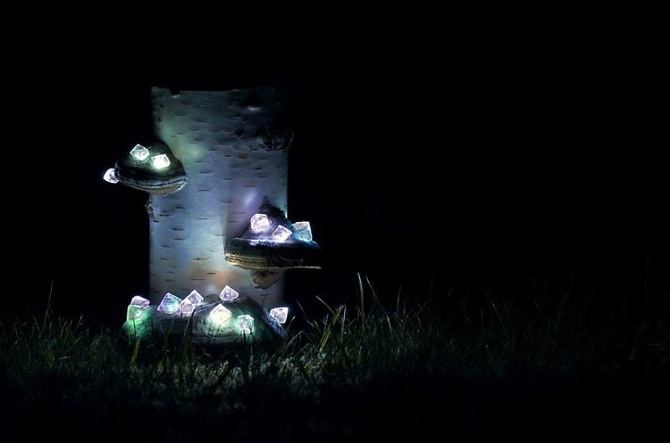 Plus, it is great for kids. If your child is afraid of the dark than you should definitely place this adorable lamp in their room. Not only is it immensely useful, but it can also be a great source of light. Also these lamps can be an elegant gift for anyone.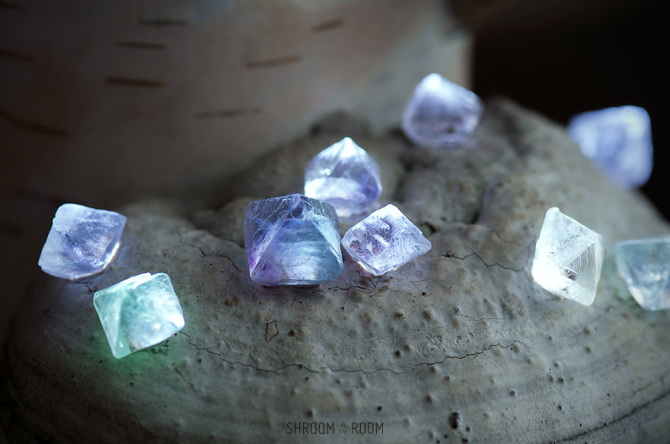 Moreover, the moss and trees are excellent quality. When the lights turn on the whole lamp looks like a fairy tale brought to life! So, this is the perfect item to make any friend jealous.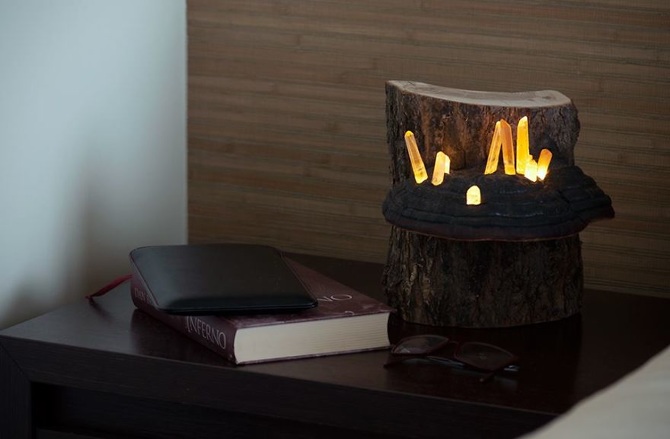 Lastly, the lamp comes with a long cord, so you won't have a problem finding a place to plug it in.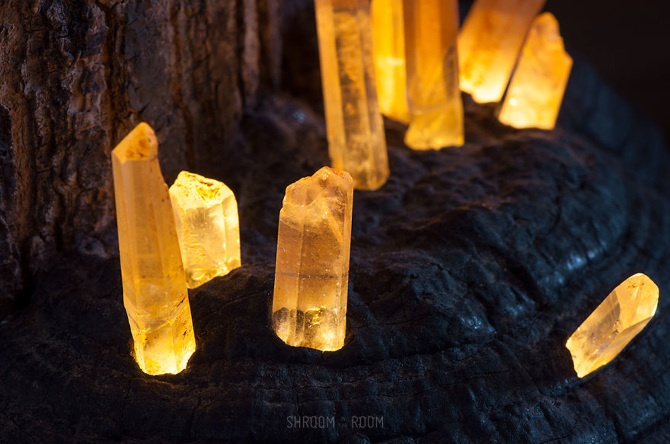 Want to see more creations from Shroom the Room or do you want to purchase any of these lamps? Check them out on Etsy.
If you have purchased any of these stunning crystal and mushroom night lamps let us know your thoughts. Here are some of the best-selling lamps from Shroom the Room.